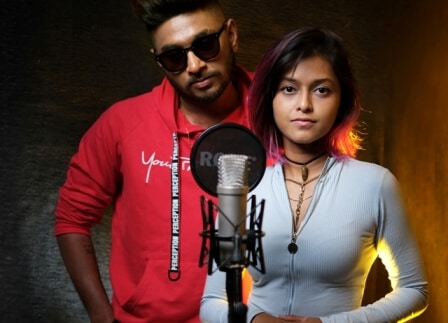 Manike Mage Hithe Now Viral over the internet and you can also watch many reels on Instagram by using this song.
Earlier Bachapan ka Pyar song was also viral all over the internet and the little schoolboy who sang this song got lots of popularity and gotten the chance to sing with Badshah rapper.
Now Manike Mage song is Trending over the internet and many people love to make Instagram reels over it without knowing the real meaning of this song.
Voice Of the girl is so Beautiful that people use the song for their reels which is related to many niches like travel, cooking, artwork, dance, and many more.
Also, read || Vikram Batra aka Shershah(Prime Movie) Kargil War Hero Biography
BEST DREAM TEAM 11 PREDICTION APP FOR IPL & T-20 2021
Who Sing Manike Mage Hithe Song
Official Cover is sing by Yohaniwho sings this song with Satheeshan and The original video was uploaded on youtube on may 22 and also got 36,501,011 views till time.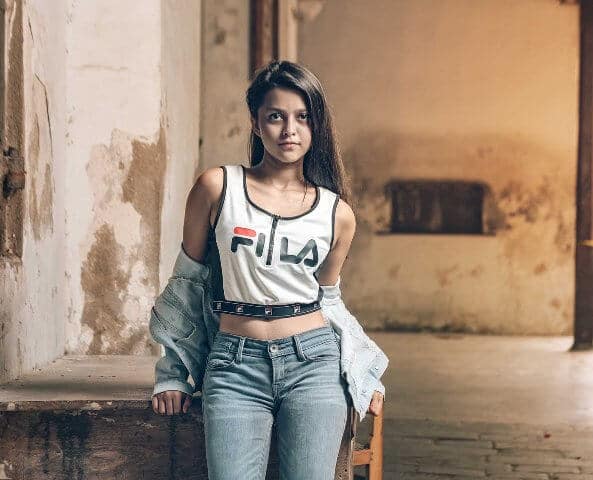 Yohani is a Sri Lankan Singer, Songwriter, Rapper, and a Music Producer. Born and raised in Colombo, Sri Lanka, Yohani started her music career as a YouTuber. Her Singing and Rapping has earned her the title "Rap Princess" of Sri Lanka.
Her debut single 'Aaye' premiered in August 2020. An unexpected twist for her fan base, Aaye dove deep into her personal journey; her experience in the industry and the public eye.
There is an Earlier version of Manike Mage Hithe (මැණිකේ මගේ හිතේ) | Satheeshan ft. Dulan ARX which is Release on Youtube in July 2020 by Aryan music.
ALSO, READ || 23 years old Indian Olympic Gold Medalist Neeraj Chopra Biography
Manike Mage Hithe language
This song is sing in the Sinhala language which is Sri Lankaian Language also known as Sinhalese. Sinhala is one of the official and national languages of Sri Lanka.
Along with Pali, it played a major role in the development of Theravada Buddhist literature. After getting lots of views on social media many people making lots of remake of it.
There is Many Hindi version of this song so we will share few of Them which you really love to watch because most of the people make reels on Hindi version, where girl's voice is original but there is Hindi tadka on boy voice which is replaced by Satheeshan voice.
Manike Mage Hithe Amitabh Bachchan Version
Amitabh Bachchan shared a video edited by his granddaughter Navya Naveli Nanda where she gave a Sri Lankan twist to his film Kaalia song Teri Yeh Nazar Hai.
Also, Read || Apps that PAY You for Walk
Manike Mage Hithe Lyrics in Hindi and English
Manike Mage Hithe Lyrics in English
Baby in my heart,
Every passionate thought is about you,
Like a fire burning
Shape of your body
Won't let me keep my eyes off (I'm always checking you out
I'm indulged
You linger close to my heart
As if I've known you forever (you are a familiar feeling
You look like a goddess
My mind is exhilarating
you are the dearest
You linger close to my heart
As if I've known you forever (you are a familiar feeling)
You look like a goddess
My mind is exhilarating
you are the dearest
Baby in my heart
Let's not make this complicated
You found my heart that I kept hidden
My love is only valid for you
Let's not hold our horses anymore
You're the talkative one of the whole village
My heart has become your victim
When our eyes meet
I can't control myself
Girl, oh Girl..
My heart is on fire
Come a little closer
Your charms make me go crazy
You were inviting
I'm a bee looking for honey
I'm the one you should be with (Forget everyone else around)
Baby in my heart
Every passionate thought is about you
Looking like a goddess
My mind is exhilarating,
you are the dearest
You linger close to my heart
As if I've known you forever (you are a familiar feeling)
Looking like a goddess
My mind is exhilarating,
you are the dearest
Baby in my heart
Every passionate thought is about you,
Like a fire burning
Shape of your body
Won't let me keep my eyes off
I'm indulged
You linger close to my heart
As if I've known you forever
Looking like a goddess,
My mind is exhilarating,
you are the dearest
You linger close to my heart
As if I've known you forever
Looking like a goddess, My mind is exhilarating, you are the dearest!
Baby in my heart
Manike Mage Hithe Lyrics in Hindi
मेरे दिल में बेबी,
हर भावुक विचार आपके बारे में है,
जलती हुई आग की तरह
आपके शरीर का आकार
मुझे अपनी आँखें बंद नहीं करने देंगे (मैं हमेशा आपकी जाँच कर रहा हूँ
मैं लिप्त हूँ
तुम मेरे दिल के करीब रहो
मानो मैं तुम्हें हमेशा के लिए जानता हूं (आप एक परिचित भावना हैं
आप एक देवी की तरह दिखती हैं
मेरा मन प्रफुल्लित कर रहा है
तुम सबसे प्यारे हो
तुम मेरे दिल के करीब रहो
मानो मैं तुम्हें हमेशा के लिए जानता हूं (आप एक परिचित भावना हैं)
आप एक देवी की तरह दिखती हैं
मेरा मन प्रफुल्लित कर रहा है
तुम सबसे प्यारे हो
मेरे दिल में बेबी
आइए इसे जटिल न बनाएं
तुमने मेरा दिल पा लिया जिसे मैं छुपा कर रखता था
मेरा प्यार सिर्फ तुम्हारे लिए मान्य है
आइए अब हमारे घोड़ों को न पकड़ें
आप पूरे गांव के बातूनी हैं
मेरा दिल बन गया है तेरा शिकार
जब हमारी नज़रें मिलती हैं
मैं अपने आप को नियंत्रित नहीं कर सकता
लड़की, ओह गर्ल ..
मेरे दिल में आग लगी है
थोड़ा करीब आ गए
तेरी अदाएं मुझे दीवाना बना देती हैं
आप आमंत्रित कर रहे थे
मैं मधु की तलाश में मधुमक्खी हूँ
मैं वही हूं जिसके साथ आपको होना चाहिए (बाकी सभी को भूल जाओ)
मेरे दिल में बेबी
हर भावुक विचार आपके बारे में है
एक देवी की तरह लग रही है
मेरा मन प्रफुल्लित है,
तुम सबसे प्यारे हो
तुम मेरे दिल के करीब रहो
मानो मैं तुम्हें हमेशा के लिए जानता हूं (आप एक परिचित भावना हैं)
एक देवी की तरह लग रही है
मेरा मन प्रफुल्लित है,
तुम सबसे प्यारे हो
मेरे दिल में बेबी
हर भावुक विचार आपके बारे में है,
जलती हुई आग की तरह
आपके शरीर का आकार
मुझे अपनी नज़रें नहीं लगाने देंगे
मैं लिप्त हूँ
तुम मेरे दिल के करीब रहो
मानो मैं तुम्हें हमेशा से जानता हूँ
एक देवी की तरह लग रही है,
मेरा मन प्रफुल्लित है,
तुम सबसे प्यारे हो
तुम मेरे दिल के करीब रहो
मानो मैं तुम्हें हमेशा से जानता हूँ
एक देवी की तरह लग रहा है, मेरा मन प्रफुल्लित है, तुम सबसे प्यारे हो!
मेरे दिल में बेबी