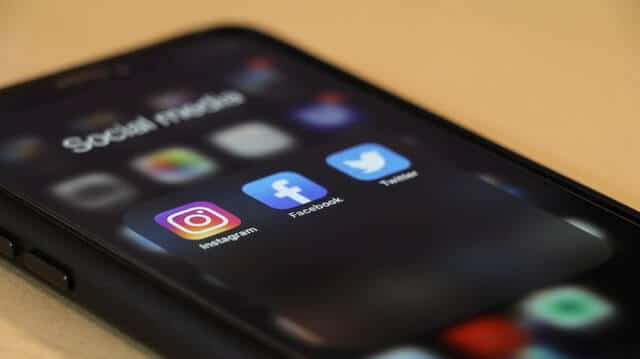 Hashtags are the key to getting organic reach for the post and reels. So today we gives you few suggestions for Instagram trending hashtags for reels and posts.
Many people get lots of view on reels just by using right hashtags for there reels and become creator so its very important to know the right Hashtags.
You can use up to 30 hashtags for your reels and post so using the right hashtags is very important thing.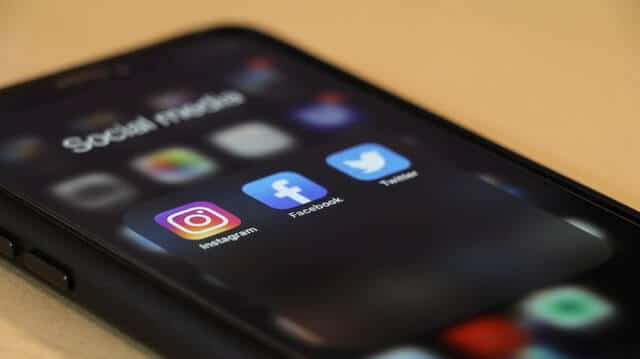 Top Instagram Trending Hashtags for reels and posts
Its all depend on which niche you select, suppose your are a photographer than Hashtags should be related to photography fields. So don't use Hahtags like followforfollow, likesforlikes, follow4follow, tag4tag etc.
Most Popular Hashtags on instagram
love
#instagood
#photooftheday
#fashion
#beautiful
#happy
#cute
#tbt
#like4like
#followme
#picoftheday
#follow
#me
#selfie
#summer
#art
#instadaily
#friends
#repost
#nature
#girl
#fun
#style
#smile
#food
#instalike
#likeforlike
#family
#travel
#fitness
But Use only hashtags which is useful for you, the more popular hashtag the more competition on it.
Find the Hashtags which are used under 20k to 100k so the competition will be normal and you can get organic reach on the post or reels easily.
Don't copy and paste the Hashtags, type every hashtags Manually so that it will impact on the post because copy paste of the Hashtags sometimes not count on the hashtags and not showing to the others.
How to Select Hashtags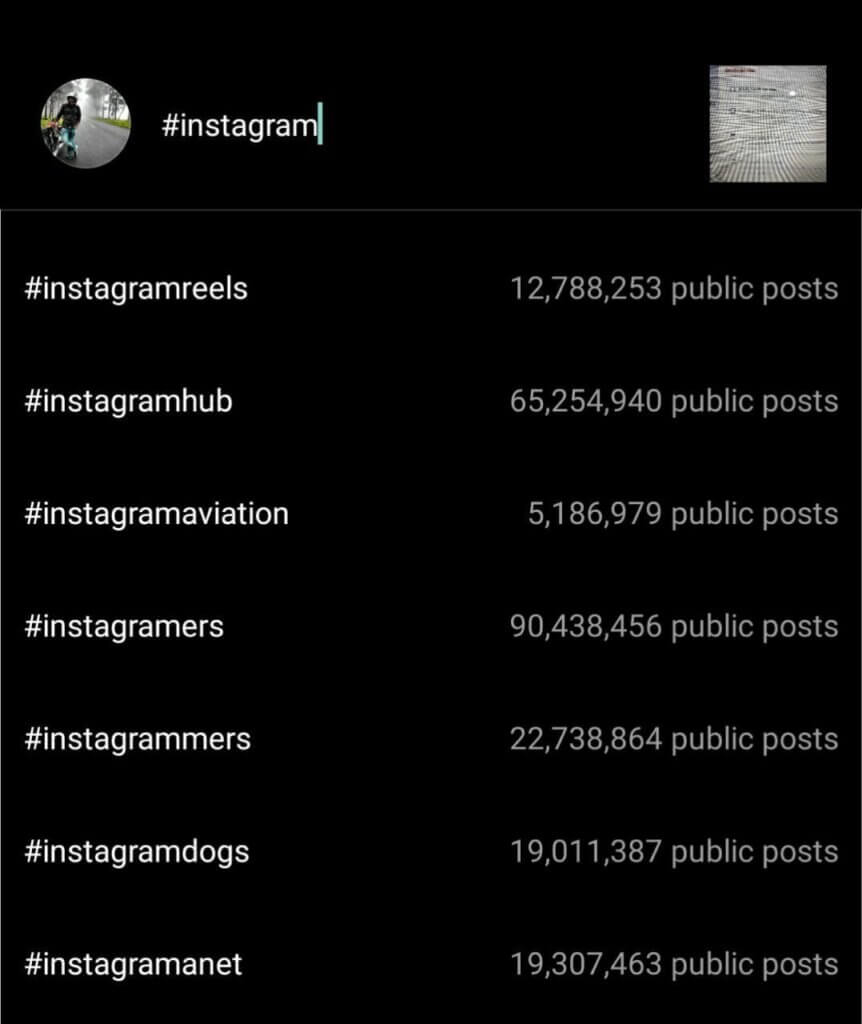 As above pic you can easily see hashtags and the number of post which is related to them. If you type instagram you can find many others hashtags too.
Choose the less number count hashtags so it is easy for you to get organic reach for reels. If you have more than 10k followers than you can choose the hashtag which is more than 100K number count.
Always use Reels Hashtag for Reels Video just like many Youtube Use shorts Hashtags for Youtube Short videos.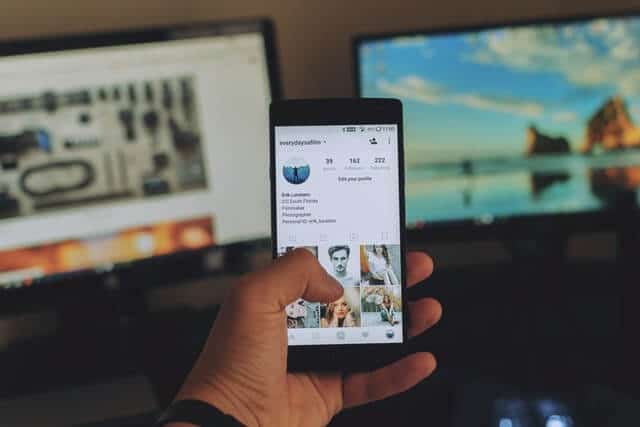 Instagram Trending Hashtags for Travel
#traveler
#travelingram
#traveltheworld
#travel
#travelgram
#travelling
#travelblogger
#traveller
#travelvibe
#travelerthing
Instagram Trending Hashtags for Fashion
#fashion
#fashionblogger
#fashionstyle
#fashionmodel
#fashioninsta
#fashiongram
#fashionlover
#fashiongoals
#fashionreel
Instagram Trending Hashtags for photography
#photograhylife
#photooftheday
#picoftheday
#instaclick
#snapoftheday
#instashoot
#portrait (based on mode)
#portraitphotography
#Landscap (based on mode)
#Landscapphotography
Instagram Trending Hashtags for food
#food
#foodie
#foodgram
#foodphotography
#foodlover
#foodblog
#foodgasm
#foodielife
#foodiefriday
#foodporn
#foodislife
#foodmood
#foodlove
Bonus tips for reels
Always make reels on trending topics
Use trending audio for reels
Use Vn editor for video editing
Use trending filters for reels
Use good logo for profile if you run any page
Use canva for logo making
Share reels with your friends
Tag people who are related to same field