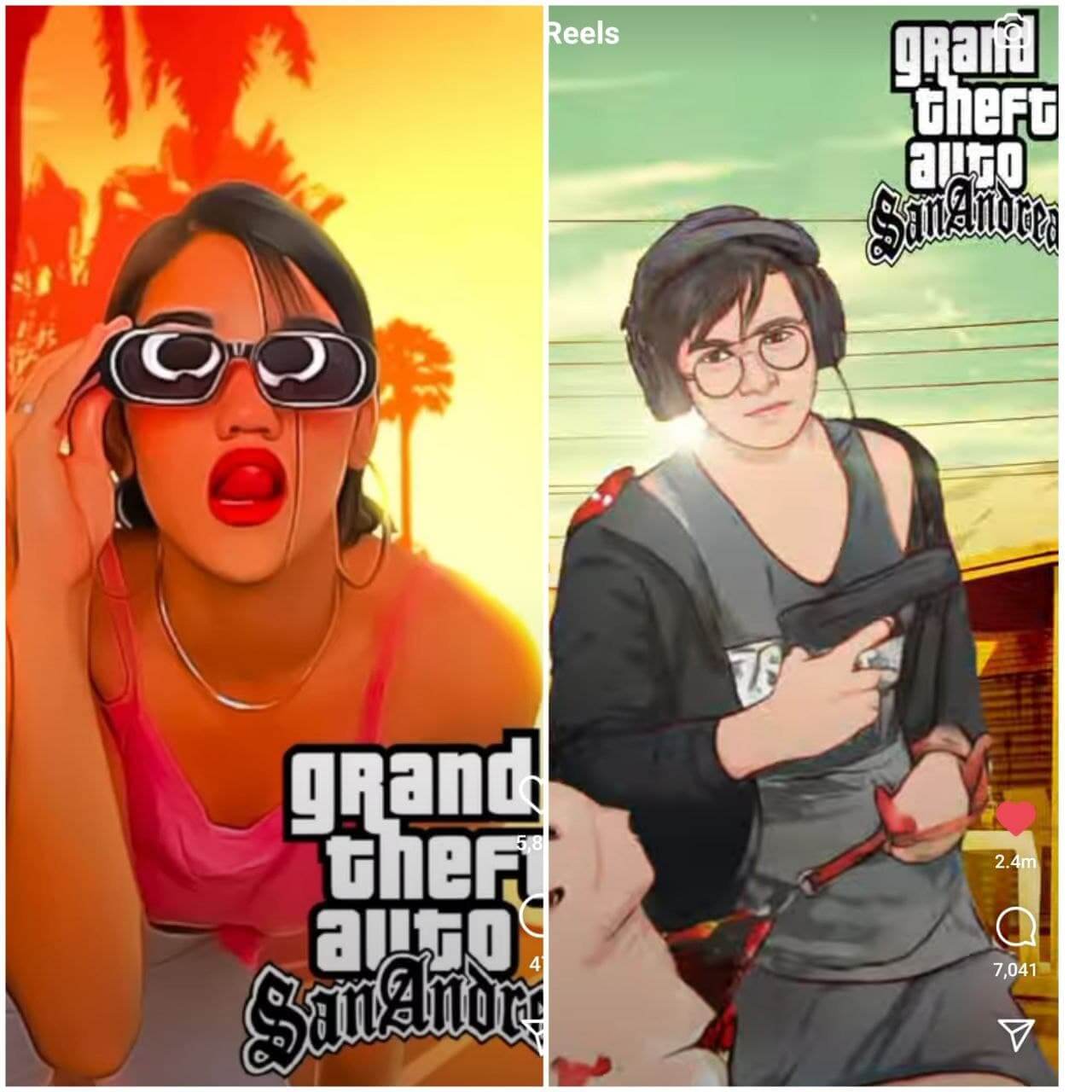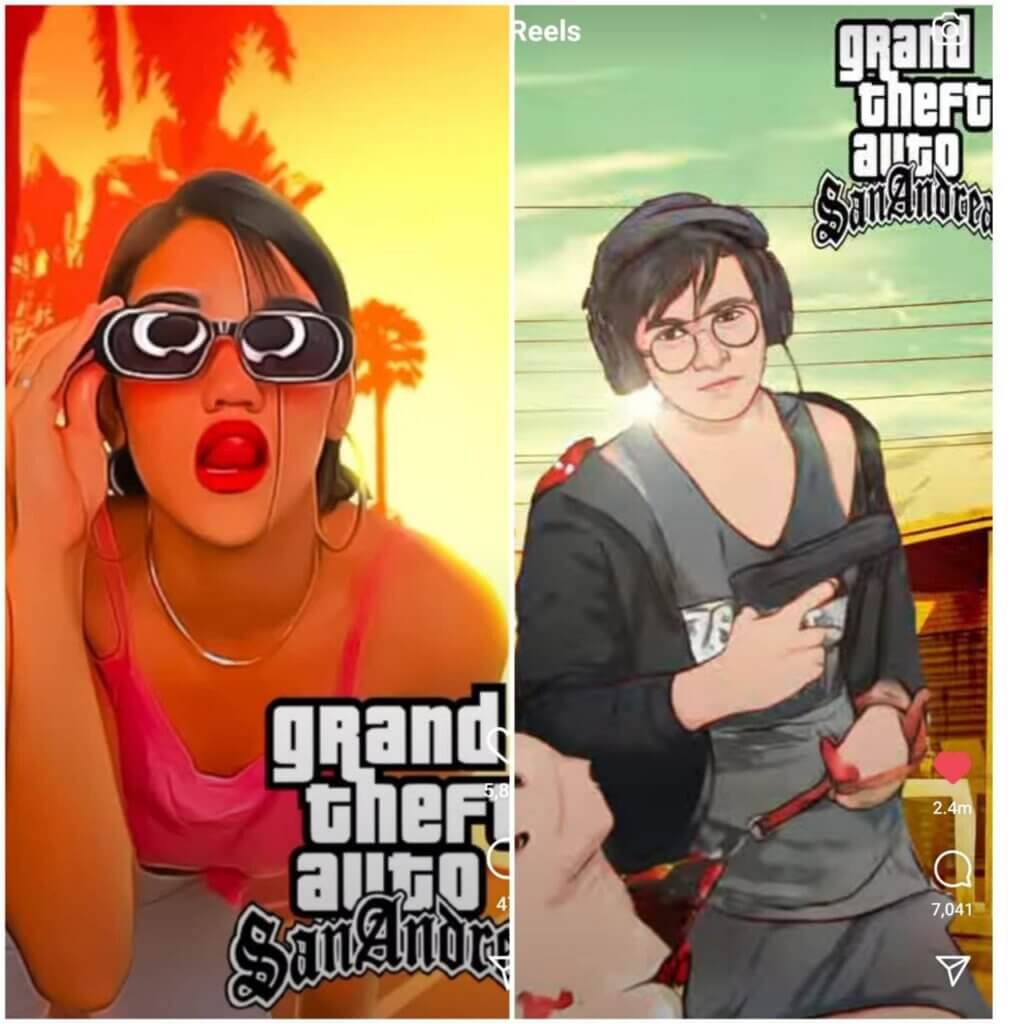 GTA filter is currently trending on Instagram reels, with many creators making it there on GTA theme. GTA FILTER is not an effect that you directly use on Instagram.
Currently, there are two reels on trending, the first is a GTA COVER look Filter and the second is a 3D reel where you can see few GTA people behind your camera and that's amazing.
We will tell you both tricks one by one and how to make them perfect. First, we will tell you about GTA Filter for cover than GTA 3D reel.
You have to use a few photo editing apps for making GTA FILTER. First, you choose the best app which can easily make a photo like GTA Cover.
Also, Read || Who Plays the Old Man Role in Squid Game
Step to create GTA Filter for Instagram reels
Choose right photo editing app
choose an app which has all the feature which can right for your GTA cover, there is lots of apps like Picsart, VITA, toon app, and Kinemaster, use whichever best for you.
Remove & add Background
After choosing the right photo editing app you can remove the background from your photo and save it so you can Add it to the background of GTA.
Victor Art
After adding your photo to the GTA background, make it as victor so it can match the background, you can make victor look from PicsArt easily or use the Vita app too
ADD Elements
After doing that part adds elements of GTA by downloading it from google, like a gun, star name, etc, make sure it is in PNG format.
Download audio and edit
You can Download audio so it can be easy for you to make awesome reels, make a video on the same pose in which you edit your photo, or just take a Screenshot of your Video from where you can edit and use VN editor which is the best video editing app and upload it as a reel.
Doodle Maker – PRO Video Animator With Over 300 Stunning Templates Across Today's Hottest Niches & Industries
Step for GTA 3D effect for instagram reels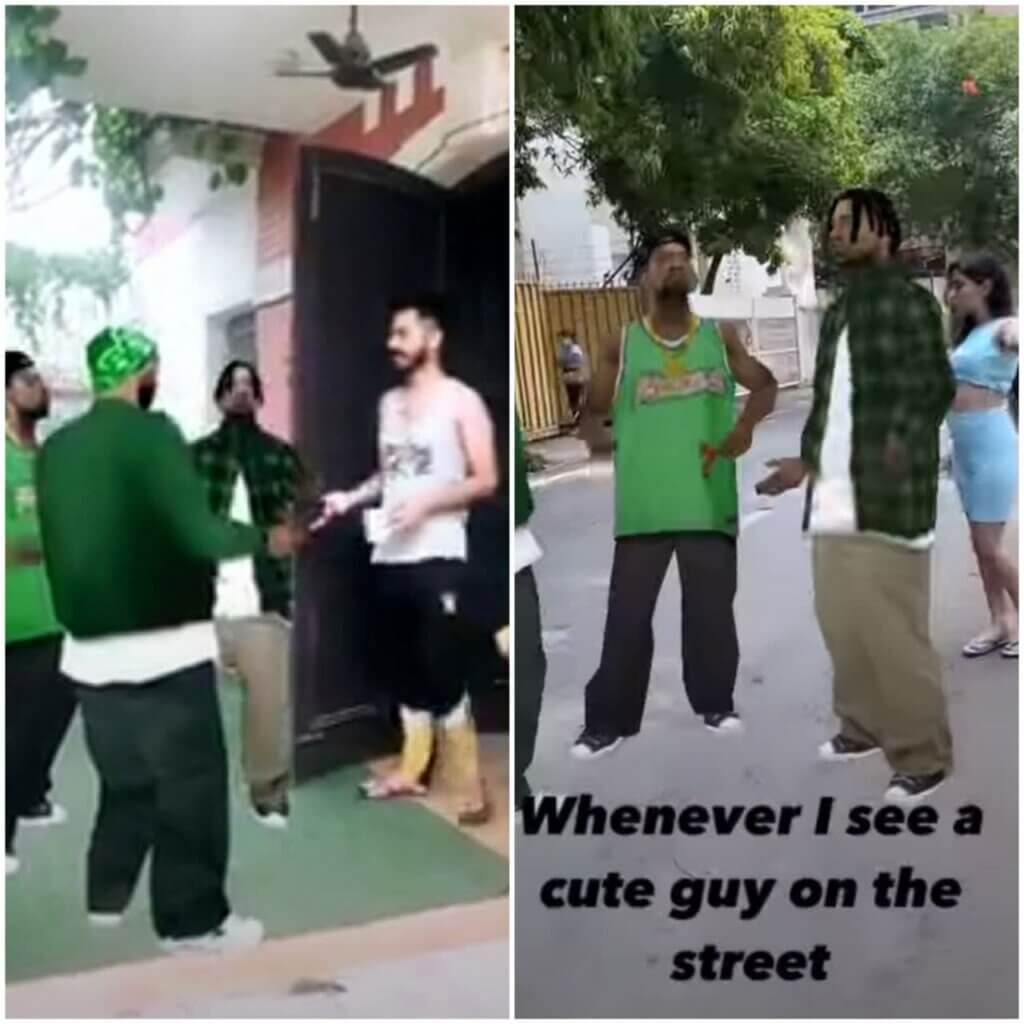 Open reels on instagram
First, you have to open Instagram, go to the reels option, and open the cam icon so it can so all the options.
Go to Effect option
On the left side you have the effect option, so go to effect and click on it. When you open this, it can show you lots of effects and you will confuse where It can find the effect so don't confuse.
Go to Effect gallery
At the end of the effect, you have the option of effect gallery so click on it and it will show you tons of effects
Search for KEVINKOCI
Search for KEVINKOCI without space and it will show you the creator name, go to creator profile and you will find the effect column, click on it and you will find the GTA 3D effect in 1st or second number and use it as an effect for your reels, make sure your Instagram is updated.
Read | Instagram Viral Video Editing App
FAQ for GTA FILTER and GTA EFFECT
Which app is best for the GTA filter?
You can Use Picsart which is best for any kind of photo editing from removing background to adding elements in a photo easily.
Which app is best for creating reels for GTA filters?
You can use VN editor which is one of the best video editors for short videos and have lots of transitions and features.
should I need an app for the GTA 3D effect?
No, for GTA 3d effect you don't need an app for 3D effect because you can simply find it on Instagram.
How to download GTA music from reels?
You can simply download its video from Instagram by using any URL downloader and convert it to audio.
Also, Watch –
Recent Posts –