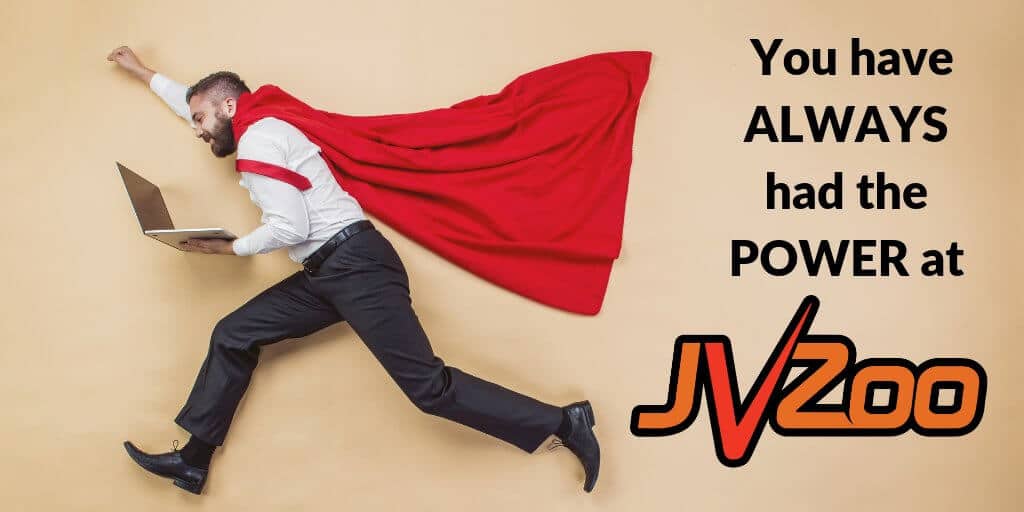 Affiliate products are the best way for earn money online, in this field you can find lots of affiliate product which will help you to earn an affiliate commission.
There is lots of platform for where you find affiliate products easily, Amazon, Flipkart, Paytm, Jvzoo, Clickbank, etc are major affiliate marketing sites.
If you don't know much about Jvzoo and click bank affiliate marketing then don't worry because these are platforms where you can find lots of software products, you simply create an account on jvzoo and Clickbank and promote its product on the right platform.
There are two ways to promote affiliate products without a website, the first is freeway and the second is paid way. choose which one suits you and your skills.
Freeway takes time and paid way give instant result so if you have patient than go with the freeway. otherwise, go with paid way, today we will share both ways.
CLICK HERE FOR JVZOO AFFILIATE ACCOUNT CREATION TUTORIAL
Free way to promote affiliate products
Medium platform
This is a platform where you can promote any affiliate product because the domain authority of this platform is Hight and you can easily post reviews of any product in it.
Medium will help you to rank your blog on google easily if you write enough content to your site, so first login with your Google account on medium.
Ko-fi
This is also one of the best ways to promote an Affiliate product, this is similar to medium but you get quick approval from this site.
The benefit of Ko-fi is you can use multiple affiliate links on it or we can say external links, Ko-fi also helps you to earn money by support option, where people give you dollars if they like your content.
Google Site
You can use a google site to write a review for an affiliate product, create a site from your own google account and write an article on it easily and post it.
If you have enough content on your site google will help you to get more leads and your site will rank on google.
Click here if you want to know how to make a free website | Google Site
You can also use blogger if you want to start blogging without paying any cost, but I will suggest you paid hosting if you want to start affiliate blogging.
Paid way to promote affiliate products
Facebook ads
Facebook is a social media platform and you will easily find your target audience, so if you have knowledge of Facebook ads you can easily promote your affiliate product on Facebook.
Create your page on Facebook for affiliate products and start running a campaign, set your target audience, and start running ads.
Google ads
This is the best way to promote any product and service all over the places because google has a large audience and google will promote your product everywhere which supports google ads.
IF you select the right audience, interest, and right keywords for your affiliate product then it increases your sales in few hours.
Create your account on it or log in to google ads if you have a google account and don't forget to apply the promotion code if log in on it the first time because google also gives a promotional code where you can get 2000rs if you spend the same amount for your ads.
But promotional code amount is different for a different country, you can easily find promotional code on the google ads site. Enter your email id there and google will send you a code on your email id.
Guest Post
This is also the best way to get leads for affiliate products. Generally, a guest post is free on many sites to get traffic for your site but if you want to promote your affiliate product then they may charge you few amounts.
A charge depends on DA and traffic of the site and you can also use the banner of any product and give it to the site owner so he will add that banner on-site widget so interested people will click on it and redirect to your product.
YouTube
Everyone knows about YouTube because it is 2nd ranked worldwide website and people easily understand things by watching it.
If you give review of any product in YouTube, people will see it soon or depend on your subscriber.
But many YouTubers running ads for their videos that have a review of any product so people can watch it and buy the product from your referral links.
If you want to promote any product for free create shorts on that product, or just download the popular short video which has creative commons, which allows you to repost any video and put referrals link on description
For Example– If you want to promote dogs' affiliate products, make a short video that relates to it and download creative commons popular short video and reupload it.
FAQ for affiliate products
Should I pay for registration on affiliate sites ?
No, you don't have to pay for registration on affiliate sites, if only need to fill in all the required details for registration like your tax details (pan card), bank acc., PayPal (if req.)
Which is the best affiliate platform?
It depends on the skills if you have good skills on it then go will JVzoo affiliate marketing and if you want to start from scratches then go will amazon affiliate marketing.
Which is best affiliate programme for students?
If you are interested in tech and software go with Clickbank or Jvzoo and if you have interest in electronic gadgets like a smartphone then go will amazon or Flipkart
Which affiliate programme is better? Amazon or flipkart?
Both are generally equaled but amazon will surprise you more because if anyone goes to amazon directly from your link and buys another product then amazon also gives you affiliate commission which is not applicable on Flipkart, you only get a commission if the buyer buys that referral product.
What is the minimum amount I spend on ads?
If you have a higher commission and have a good product then the price of the product is also high so ads amount should also high, so go with a mid-range product or target the audience which has more buying behaviour.
how many affiliate id required for worldwide amazon affiliate?
Only target 2-3 countries and make each affiliate id for each country because if you have only a USA amazon affiliate id and Indian people redirect from it, you don't earn a commission, so always focus on your target audience.
How to share Amazon affiliate link by mobile?
There is a new Feature which is Amazon Mobile Get link, which allows you to share affiliate links through the Amazon mobile app just by click on the share button if you logged in through your affiliate id.