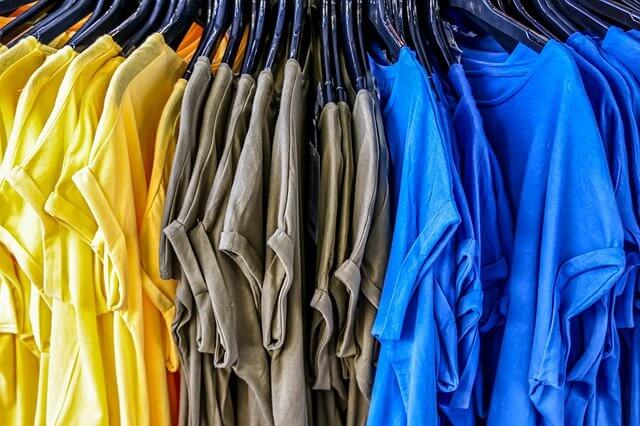 Do you know print on demand t shirt business based on one thing which is design? It doesn't matter what is the Quotes of it, if it looks good it will give you lots of profit.
Today we will share step by step to set up your print on demand t shirt business from scratch, so you can understand it better.
POD is basically a business where you save your inventory, machinery, delivery work because all these things done by the POD vendor who provides you all these facilities.
Your work is too focus on design and sell it through marketing and different marketing strategies like Facebook marketing, Instagram marketing, youtube, blog, and many more.
It all depends on who you are, If you are a famous YouTuber or blogger then you don't have to do much marketing all will done by your social channel.
POD gives you a good return if you want to invest enough money like you do for any business. Minimum 200-300 $ REQUIRED because any business needs few investments. So you can start a Print-on-demand T-shirt business.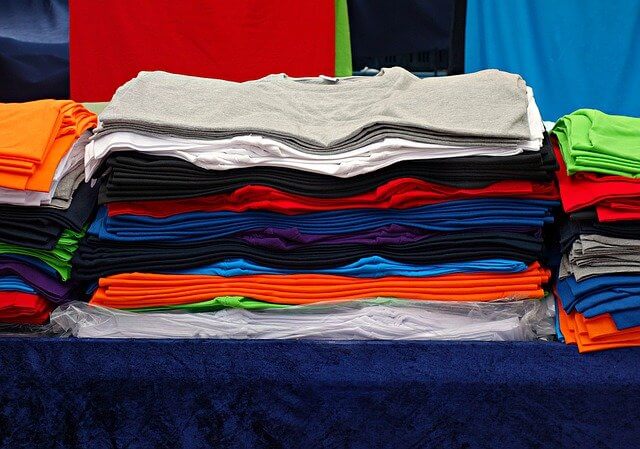 ALSO READ || How to sell Meesho products on social platforms
Step to Start a print on demand t shirt business
Choose Name for Store
First, you have to choose the name for your shop which suits you properly and people remember it. So you have to choose a name which ends with the name like cart, mart, kart, deal, etc.
So people can remember it easily. The first name always is unique and attractive. Most people take the first name as an animal name like monkey, lion, rabbit and change it like monkon, rably, foxky, etc.
Buy Domain Name
you have to buy the domain name from any site which provides it cheaply. Go Daddy is best for buy domains at a cheap price. So check the domain name if it is available and buy it.
Create support Email
Before setup your store, you have to set up your support email for the shop so you can put that on your shopping sites which makes it more genuine and professional.
For easy support mail, you can create it from ZOHO which provides a free support service but I recommend you don't go G-suit which provides you easy mail setup at a cheap price.
Set up Paypal
For accepting international payment you have to create your PayPal account, If you have already then turn it onto the business account and upload your govt. id so that you can receive the amount on your PayPal easily.
Also, you have to read transaction fee and charges details of PayPal so you don't have any doubt.
Research Tee Design
Finding a good design is a must if you want to become a good seller and for this, you have to go to Etsy which can help you for finding the perfect design but for avoiding copyright issue you have to only copy matter of t-shirt, not the design because quotes are royalty-free if it's not related to any movie or dialogue.
Amazon is also useful for finding winning designs. you have to find a t-shirt design that is related to habit, family, petting, age so you can target your selected audience easily.
Find Freelance Designer
After Selecting the T-shirt matter you have to find a Freelance Designer who can create a design for you at minimum cost so you can save a lot of time because a good designer can make a perfect design which you can't able to create.
For finding a designer you can go to many freelance sites like Upwork, Fiverr, Freelancer, and before selecting a designer you have to see their profile and work so it will easy for you to find a good designer. one design cost will around 7-8$ and if you want more then it will cost you less.
Create Mock-ups
Mock-ups will help you for increasing your sales easily when you use ads and setting up your store mock-ups will help you a lot and give your store more visitors.
For finding free mock-ups you have to go to smart mockups and upload your design which you get from a freelancer and share it on the social platform and use it for your store and Facebook ads.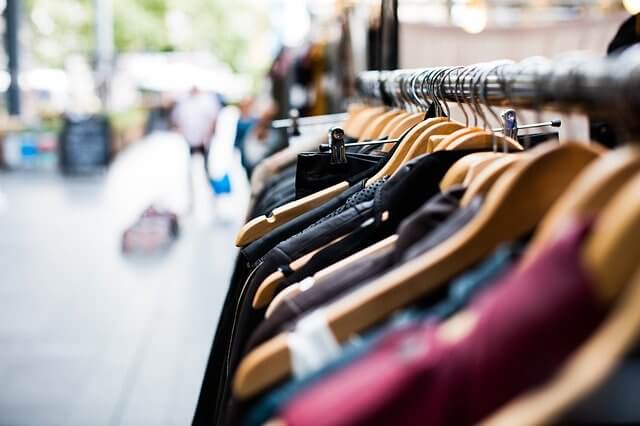 Setup Shopify store
After buying a domain you have to set up a Shopify store for the Print-on-demand T-shirt business. Shopify is best for POD business and you can also set up your own shop on Shopify because it's easy to use compare to woo-commerce.
Step for setup Shopify store
Create Logo
First, you have to create a logo for the shop, and for this, you have to go to Canva which provides you best designs for logo creation. You don't need to be an expert in creating a logo. It's an easy process.
Add pages
For the shop, you have to add pages in the header and footer. Go to setting and click on legal for refund policy, privacy, and term of condition pages and click on replace with template and it can fill it, so you have to copy that and create the pages and paste all the copy items there.
You have to edit few things which are in the bracket and then link them with the menu and place them at the footer and for the header, you have to create About us, Contact us, and FAQs which you can find on google
Set Home page
You have to set home page and add good images on the home page which must be related to shopping so anyone can easily know about your site. Add a few collections of your print on-demand design from free mockups and upload it. add a few texts which describe your shop in short.
Setup payment
Set up your PayPal account which you created from PayPal and add it to your store by going to setting and select payment, where you will find the PayPal option of adding an account. Add your account by filling up the username and password you will ready for accepting payments for your shop.
Choose Vendor
For Pod, you need someone who can print t-shirt for your customer and delivered them so there is a lot of vendors available in Shopify who will do this work for you but you have to select the only one which provides you the best service.
Printify is one of them who will do this for you and it has a good delivery structure at a cheap price so you just install this app on the Shopify store and start selling POD t-shirt.
Few step which you must follow on Printify for setup the product
Go to Printify official site and add your debit or credit card so once the order is confirmed they will deduct the amount from you and start to do the printing for your customer.
Set the T-shirt amount after calculation all the charges and fee of it because minimum5-7 $ is the t-shirt amount and 3-4$ is delivery charges so you must calculate your profit after that set the suitable amount for the t-shirt
Set the weight of the t-shirt and add delivery charges according to it. suppose 1LB for 1 t-shirt and so on.
Set a price on discount by using bulk editing method so people will buy easily
Try to sell only a Black t-shirt at starting then try for another color.
Facebook ads and setup
For Print-on-demand T-shirt business selling of The tee you have to setup your Facebook page and business account. here is step for it
Create business account
Add your Name, Payment details to your business account and connect it with your Facebook account and add an amount on your business account minimum of 1000rs. use your country currency which doesn't affect anything.
create shop Facebook page
Create a Facebook page of your shop and add a cover and profile pic also post few designs of your tee so people will also use this for buying t-shirts.
Use Audience Insights Feature
Facebook will help you understand most like the audience who love to buy your product so you must go to Audience insights simply by google it and then put your interest on it so it gives you to report about the selected audience by giving % of people like that interest and age, gender, etc, so you will use it for Facebook ads.
Start running ads
Go to the business manager and start running ads
Select conversion because you want ads to cover into sell
POD is successful for US audience so select US in-country
add interest which is related to Tee shirt, For example, if Tshirt is about Beer target Beer consuming audience so help of audience insight you can select age gender, and interest.
duplicate ads in 3 set and add different interest in each set and set budget will be a minimum 800rs or 10-12 $
After running ads for 2-3 days you will get 2-3 order in not then stop it and try another tee
use this technique for 3-4 product so will find your winning design which will give you thousands of dollars
if your CTR is 3-4 then retarget your audience and run ads only for them and for 1% look like audience and use traffic method this time for the ads.
Conclusion
If you want to start a Print-on-demand T-shirt business, You have to invest a few amounts because for ads and setting up your shop and one more thing which is dedication because only 5 % of people will succeed in it.
The reason is very simple because they know the technique and have confidence in their skill so if you have confidence on yourself you too can do this.
Don't go for Copyright Design if you want to make it simple. Use Quotes that don't belongs to any superhero movie or any dialogue of the movie and use simple words for t-shirts because if your designer is good, people will buy it definitely.
FAQs For print on demand t shirt business
Which Country Audience is best For POD?
POD business is successful for all country but for getting the good result you have to choose united state because this country success result is good to compare to another country.
Which is a Good Platform For POD business?

Shopify is best for POD business because it is easy to compare to WordPress but it will cost you monthly 29$ too for a basic plan. Also, it will give you profit too.
How much investment it takes for make print on demand t shirt business successful?
Well, Its depend on your skill too but in numbers it take 20000rs or 200-300$ for setup all the things.