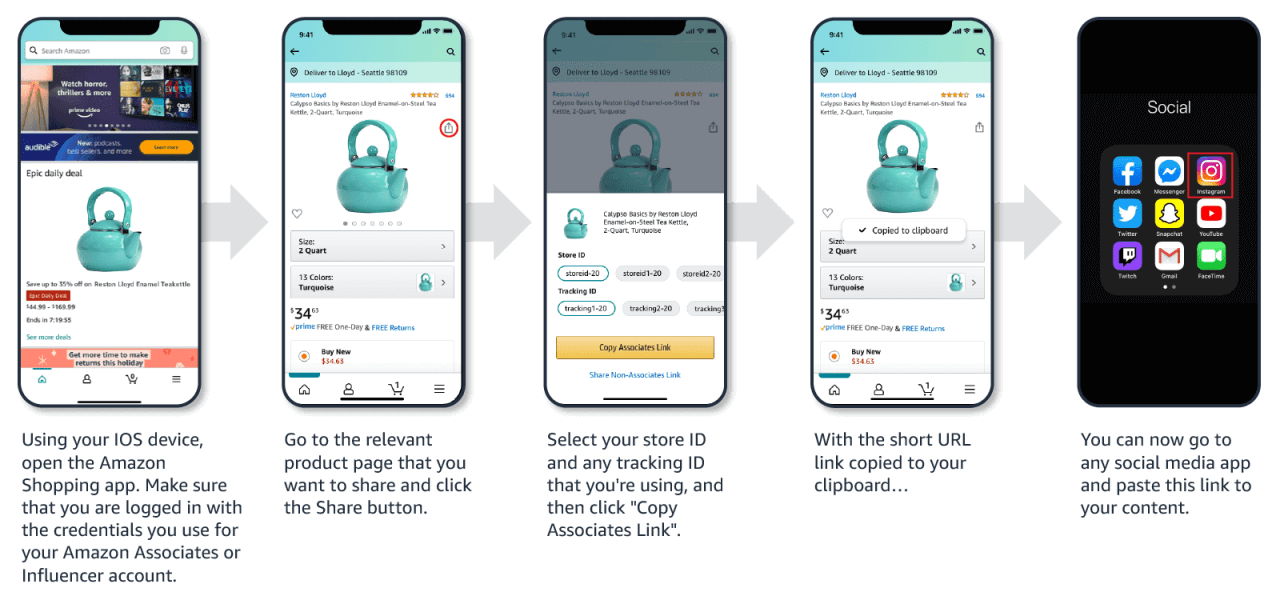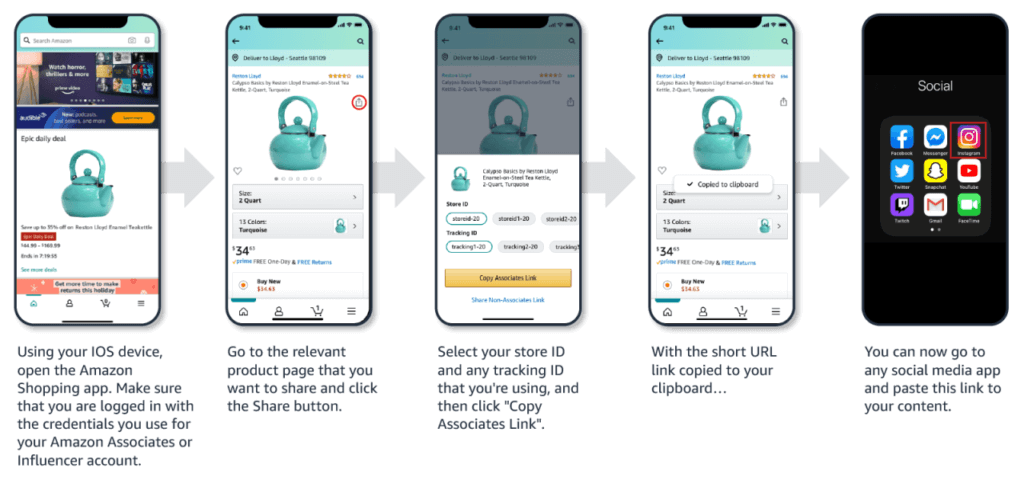 Now it's easy for associates to share links easily without any hustle through mobile. Amazon newly launched the Amazon Mobile GetLinkfeature so you can easily share your Affiliate link on social media platforms easily.
If you do still not create an amazon affiliate account then don't worry about it because it's a basic process you can easily do it by watching our youtube video.
This Feature will help full for earn more money and save your time a lot. You can do work without any laptop and earn easily by the Amazon Mobile GetLink feature.
For Using the Amazon Mobile GetLink Feature you simply have to follow few steps
Log in to your Amazon updated mobile app through your associate account details.
Go to the product that you want to share with your circle or in group and click on the share icon
Select your associate id for generating the code and click on the copy associate link
After copy the associate link you can share it on any social media platform easily
Paste it on Facebook or WhatsApp it will show the product with the link
You can also share as a normal post if you don't want to earn any fee or haven't an associate ID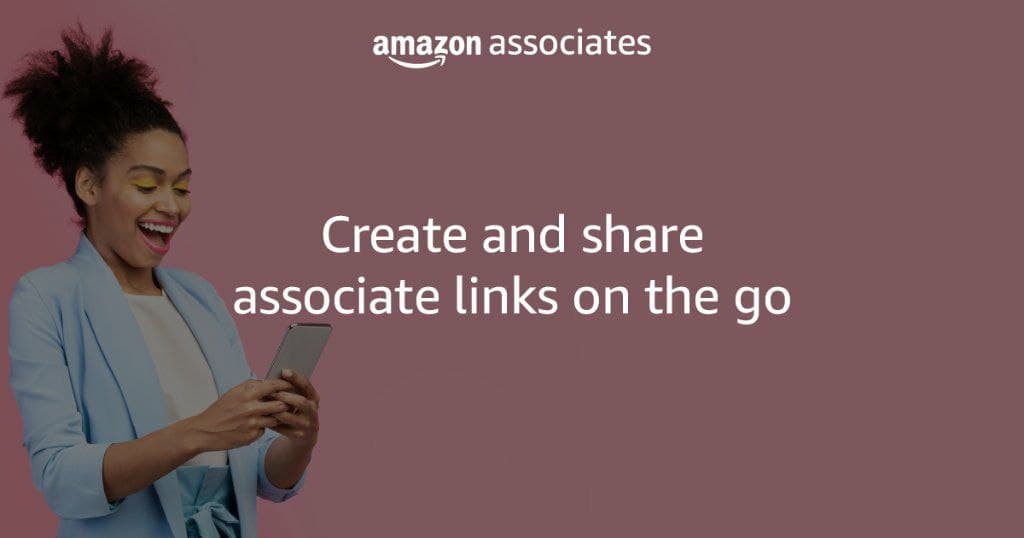 Note – If a product is ineligible for commissions, you will receive a message saying mobile links are not available.
FAQ for Amazon Mobile GetLink Feature
What is Amazon Mobile GetLink?
The new Mobile GetLink feature allows Amazon Associates to create Associates affiliate links to product detail pages from the Amazon shopping app from mobile devices. With GetLink, associates do not have to visit Associates Central to create Associates links and do not have to rely on desktop link creation.
Where can I find Amazon Mobile GetLink?
Mobile GetLink is located in the Amazon mobile shopping app. Download the app and log in with your Amazon Associates account credentials. Then go to any product page, click the 'Share' floating button, and you'll find the 'Copy Associates Link.'
How do I activate Amazon Mobile GetLink?
Mobile GetLink is automatically enabled in the Amazon shopping app when you log in using your Amazon Associates account credentials.
How do I choose which link to create if I have multiple TrackingIDs and/or StoreIDs?
When you click the 'Share' button, you will see your available StoreIDs and TrackingIDs above the 'Copy Associates Link' button. From there you can scroll to select the StoreID and/or TrackingID you wish to use.
Can I create links for pages other than product detail pages?
Mobile GetLink is currently available only for product detail pages.
Is the Mobile GetLink feature available within the Share button for all product categories?
The feature is available for most product categories *except* these five: eBooks, audible, digital magazines, digital music, and luxury stores.
What countries is Mobile GetLink available in?
Mobile GetLink is available in all Amazon's online stores except for China.
Which mobile platforms is Mobile GetLink available on?
Mobile GetLink is available on iPhones and Android phones.