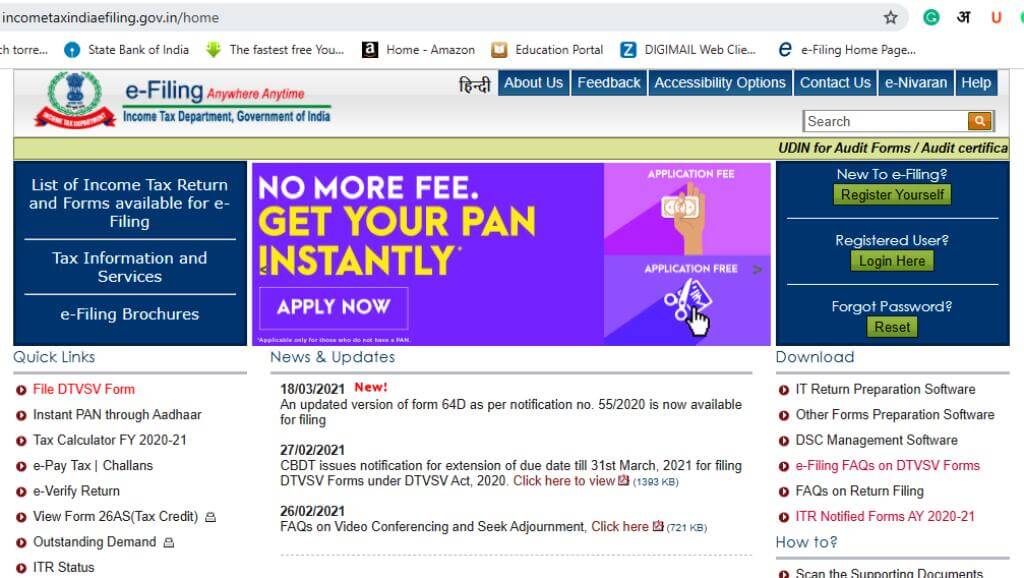 According to the new guild line of the Income Tax department, you have to LINK AADHAAR NUMBER WITH PAN CARD is compulsory and now the central government extends the last date for linking of Aadhar number with Pan card from 31st march 2021 to 30th June 2021.
So if you are a new user then you have to go to https://www.incometaxindiaefiling.gov.in/home to register yourself as an individual and enter your pan card details.
Step for LINK AADHAAR NUMBER WITH PAN CARD
By entering all pan card details you will get the user name which is your pan number, a password which is the default you can change further and input your date of birth for the first-time login
If you are already registered on this site then direct login to the registered user and input your credentials.
Once you come to Dashboard simply go to Profile setting and click to link Aadhaar where you have to input your Aadhaar number and link it and you will successfully LINK AADHAAR NUMBER WITH PAN CARD
It is a very useful thing while you e- fill your income tax return and a more secure thing.
Watch this video for more information ✅
ALSO READ | New online FRAUD and SCAM that you should avoid