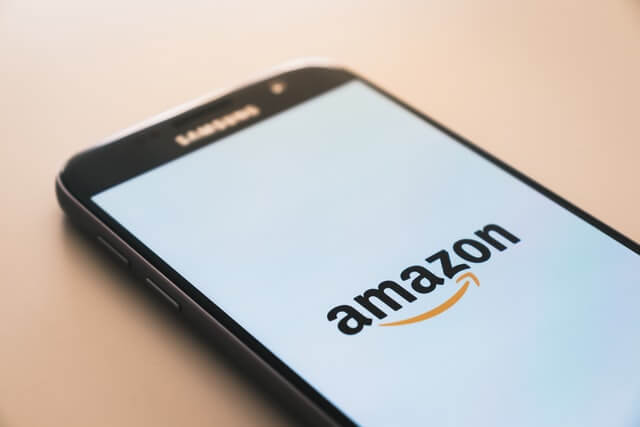 What is Amazon Pay ?
Amazon pay later is the best way to buy now and pay later. You can get instant credit upto 20000 on it and pay next month or pay on an EMI basis whichever you want.
There are no hidden charges or joining fees on Amazon pay later and you can also get instant activation for amazon pay later.
You can buy any product with 0 % EMI and clear all your bills with one click. Earlier it is known as amazon pay EMI but now it's changed.
For avail this option you need to complete the setup process which may takes around 2 minute of time and lending partner decide the amazon pay later limit for you.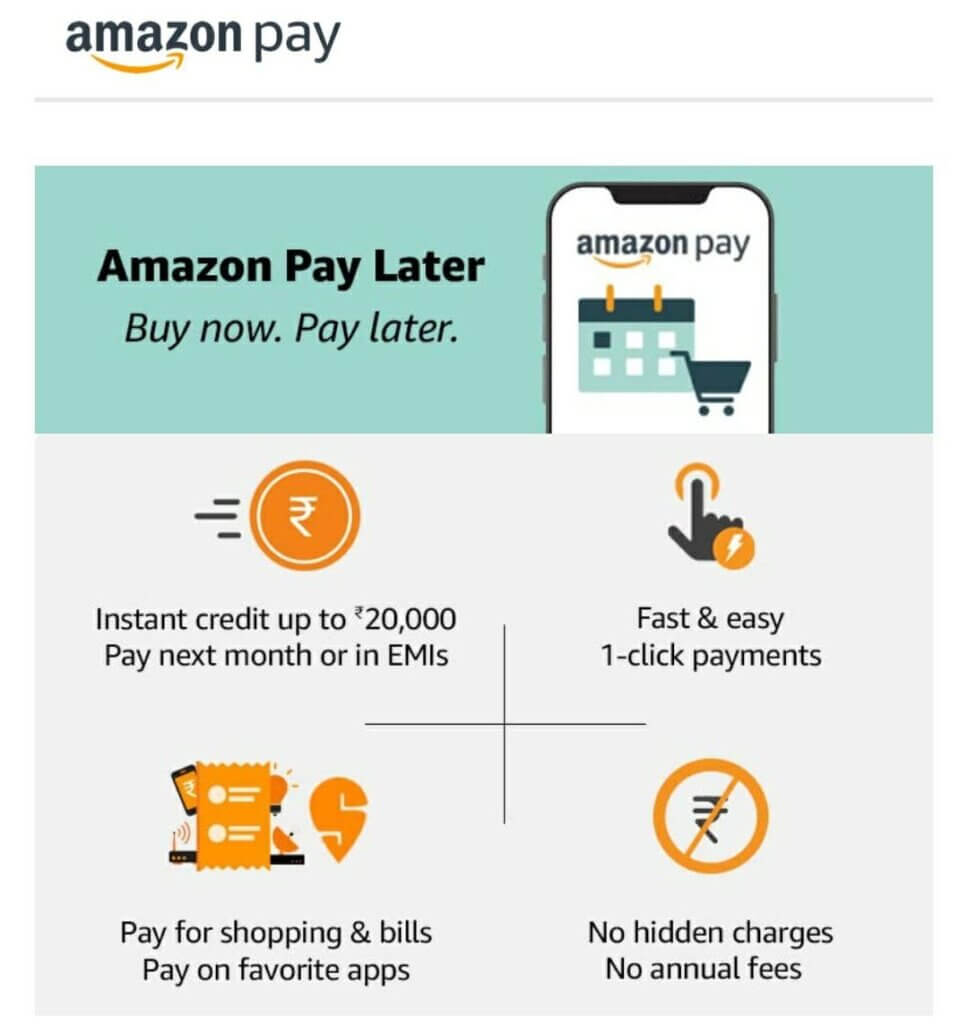 What are the Benefits of Amazon Pay later?
Get instant Credit limit
You can get an Instant credit limit from lending partners, maybe they will give you 20000 limit or a 10000 limit it's all depend on the lending partners.
No Need Of Credit Card
Once you get the approval from amazon for the pay later option then you can easily buy products from Amazon India and there is no need for a credit card to avail of this scheme.
No Processing charges and cancellation fees
You don't have to worry about the processing fee while buying any product which comes under the pay later option and supposes you want to cancel any ordered product then does it without worrying about any cancellation charges.
Easy EMI options
You can choose EMI options under this scheme and pay next month or in the EMI range which is 3 to 12 months, you can easily track your all payment and cancel details on the pay later dashboard.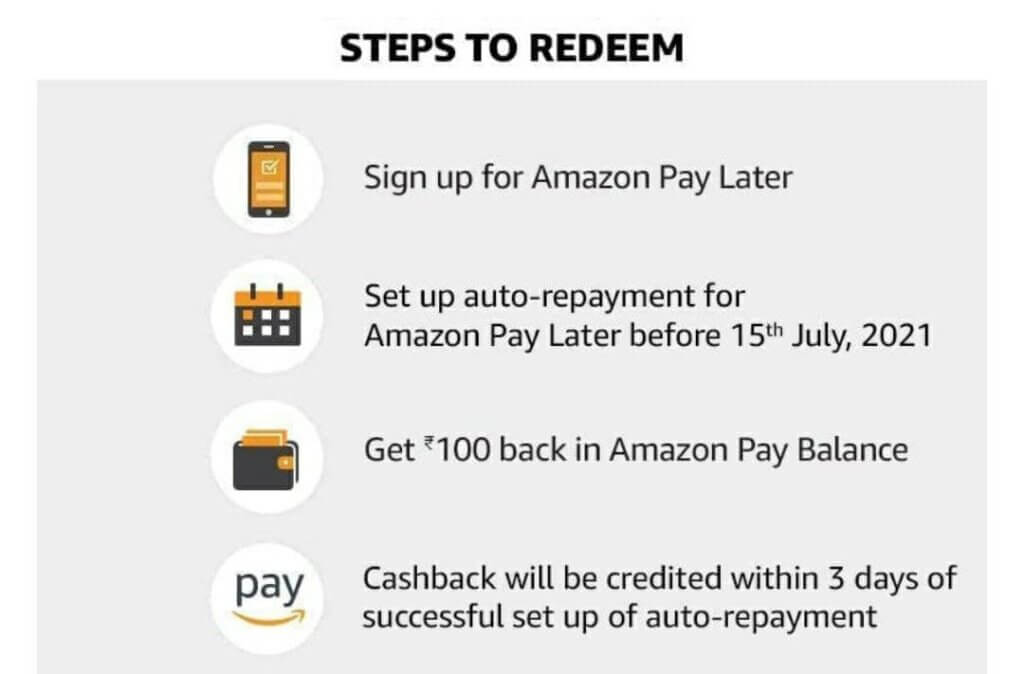 ALSO READ | TOP 5 WAYS TO EARN MONEY FROM AMAZON
What are the Eligibility Criteria to avail Amazon pay later?
Account & Verified Mobile number
You Have an account on Amazon with a verified mobile number or if you don't have yet verified first before applying for this option.
Documents
You have one valid Pan card (permanent account number ) of yourself and bank account details of selected banks and also one official documents as address proof like driving license, Aadhar card, voter id card, passport.
Age
If you want to apply for the pay later option you must be 23 years of age or above and if you are not complete 23 years of age take the help of your elder brother or sister to use this awesome scheme.
Approval
Amazon offering this option for a limited set of the customer but now many people easily get approval and its all depend on there bank account statement and other factors which is decided by lending partners.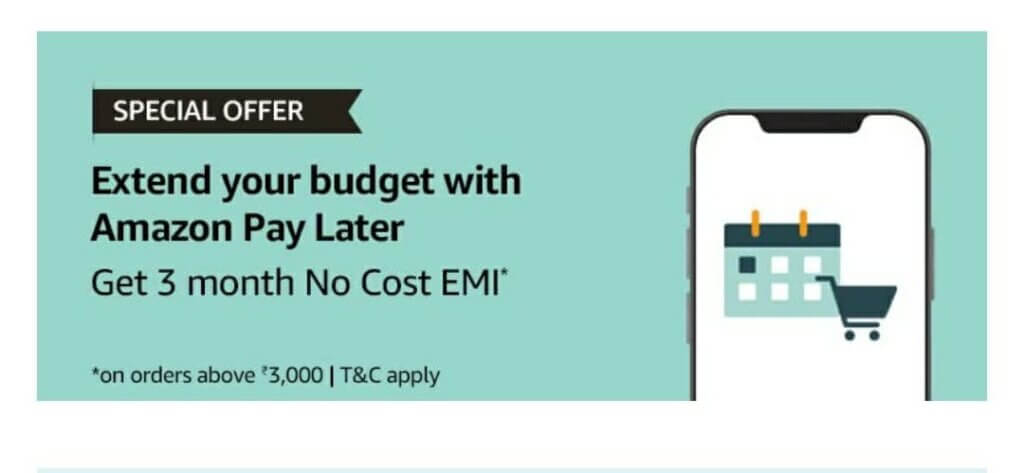 Step for Amazon pay later Registration process
For getting this option available for you, you have to login into your amazon profile from your mobile phone and go to the amazon pay option and you will find the pay later option on dashboard.
Simply click on it and follow the following instruction and if you don't find it, just go to any product and you will see Amazon Pay later option
So click on that and in the footer right sight you will find a click here option which opens the amazon pay later option.
Complete Your KYC
There is 4 type of KYC which are –
Existing KYC ( who complete KYC already for amazon pay balance)
OTP based e-KYC (who don't Complete KYC earlier for amazon pay balance)
Existing Customers ( Amazon EMI customers or completed KYC with lending partners )
KYC as received from CKYCR under CERSAI
IF you have exciting KYC then simply have to follow the process and accepting few things and if you haven't come under Existing KYC, you have to follow OTP based E-KYC
Generally, the first two types are common and the last two are very rare so we discuss the process for both because the last two don't have to do such things.
Verify Identity
If you come under Existing KYC, Enter the missing 4 digits of the pan card you used earlier for completing the amazon pay balance KYC and post-submission of details, and it will start the process and the limit will be determined which will be displayed to you on the next screen.
IF you are Non Existing KYC enter your pan card details and click on continue and enter your Aadhar card details and click on continue, after few sec you will receive OTP on your Aadhar linked registered mobile number, Enter it and continue.
Your profile Will evaluated and the amazon pay later limit will be display to you on the next screen after the submission.
Accept the Terms
Your Approved limit will show on the screen along with the loan agreement, Read all the instructions, terms, and conditions for using this option and finish the process.
The Sanctioned amount will active within few minutes of completing the registration process and then you can easily use the monthly limit amount for products without pay any extra fees and charges.
You don't need to hassle loading the money each time and no risk of payment failures. Enjoy easy shopping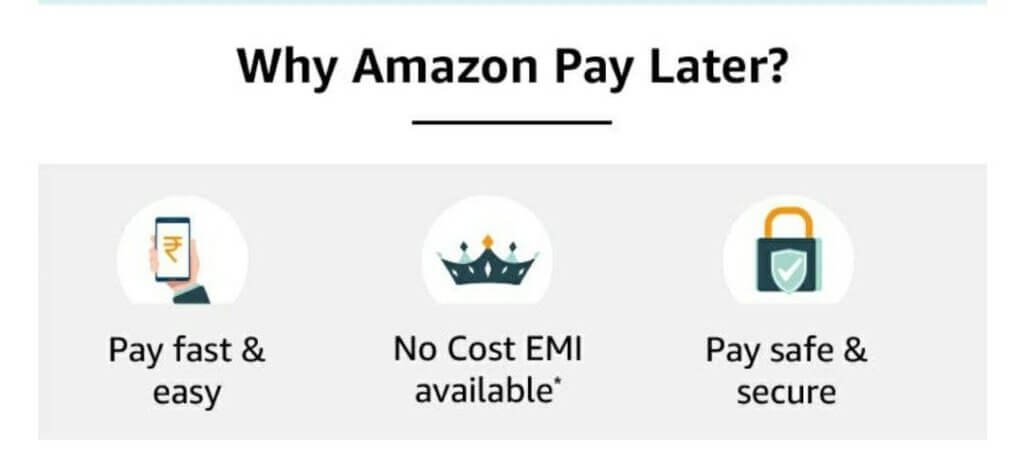 FAQ for Amazon Pay later
What is the billing cycle for pay later option?
The billing cycle is from the 16th of one month to the 15th of the next month, you can purchase till the 15th of the month and the amount is due on the 5th of the next month.
What are the products which are not covered by amazon Pay later options?
Following items are not covered by it which are
Jewelry
Amazon pay gift cards or email cards
amazon top-up
product from the global store
Gold or silver
Credit card bill payments
Electricity bill payments
How to cancel my amazon pay later account?
If you want to cancel this option make sure you clear all the due amounts and don't have any outstanding amounts.
Simply contact to lending partner's customer service or amazon customer service to request account cancellation.
who are the lending partners of amazon pay later?
Currently, Capital float and IDFC first bank are the lending partners of amazon pay later service.