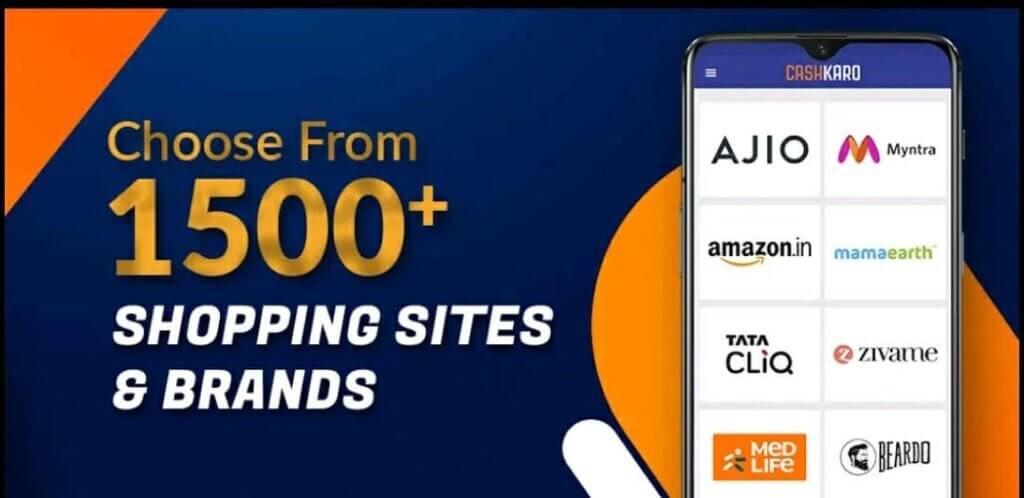 Cashkaro is the best way to maximum discount and cashback over 1500 online sites, We will discuss how to use CashKaro and get maximum cashback on your bank account.
Today everyone doing shopping so if you want to earn money online then this is also proved way to earn money from CashKaro when you refer your code to your friend.
Invite your friends and earn flat 10% earning every time your friend buy any product through Cashkaro App.
Over 50000 lac Indians are using this app and if you want to know to use the CashKaro app to earn maximum cashback and reward with referral earning we will help to know the process step by step.
Why Cashkaro?
Cashkaro will give you cashback on every purchase of over 1500 sites including popular sites which are Amazon, Flipkart, myntra, ajio, swiggy, and many more.
Suppose you want to buy any product from amazon site and amazon will give you 10% cash back and if you buy from cashkaro there will no change on amazon cashback, additionally you can get more cashback from cashkaro which increase your cashback.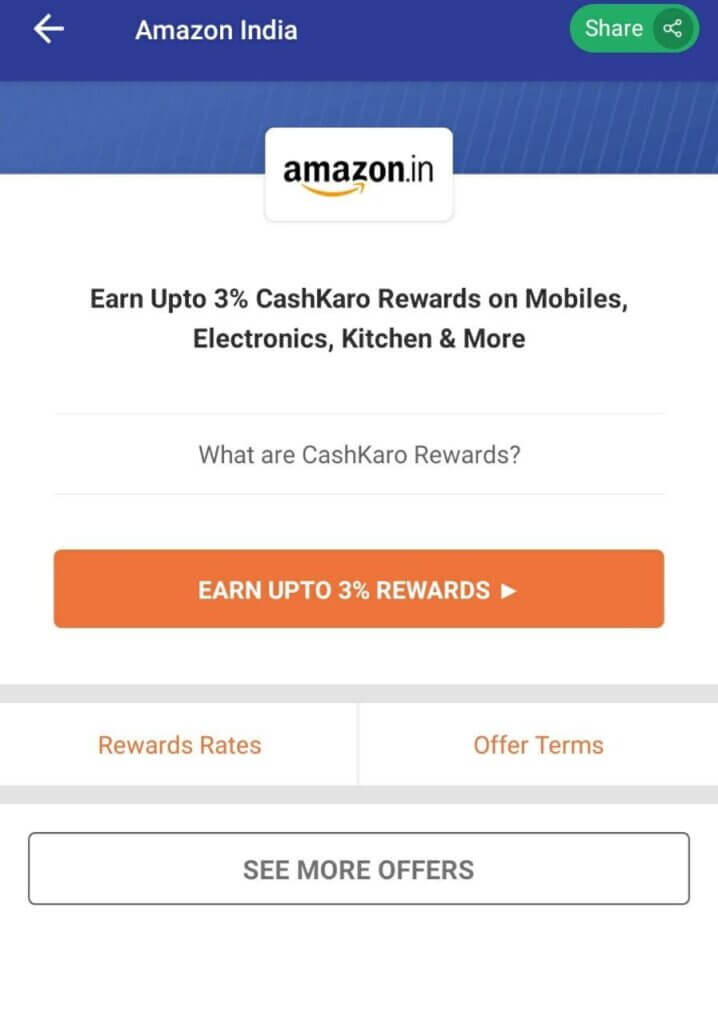 If Cashkaro gives you 8% cashback than your total cashback will 18% including amazon cashback and you can also get rewards on every purchase from this app.
I think this is the best platform for earn lots of cashback and also suggest your friends so you can get a referral bonus of 10% after a successful buy from CashKaro.
This will similar to affiliate marketing and have a big platform so you can start earning easily by knowing how to use the CashKaro application.
How To Use Cashkaro App
Earlier you have to go to the site for getting cashback but now you can simply install the Cashkaro app on your mobile and find all the cashback details in one place.
Today we will help you to know how to use Cashkaro app in step by step process so you don't miss out on any step and earn more.
Install Cashkaro
You can install it from the play store/app store or use our Referral link HERE, so it will redirect to the app store and we will get a 10% Referral earning every time you shop from Cashkaro.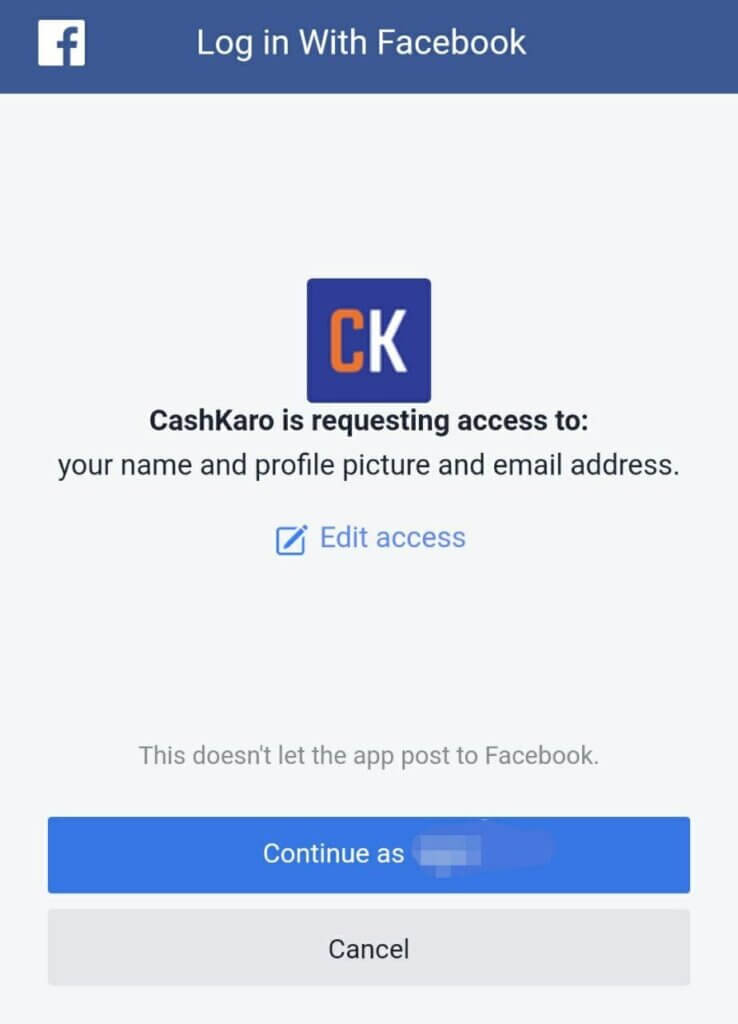 After Installing it you can log in through your Facebook account or email id, there is no option right now so use these both ways to login into the account.
Enter phone number and get OTP and complete this process.
Search Product
After log in to the CashKaro app, you can search for the product which you want to buy and it will show all product, simply click on the product or compare it with all platforms where it available or at a cheap price.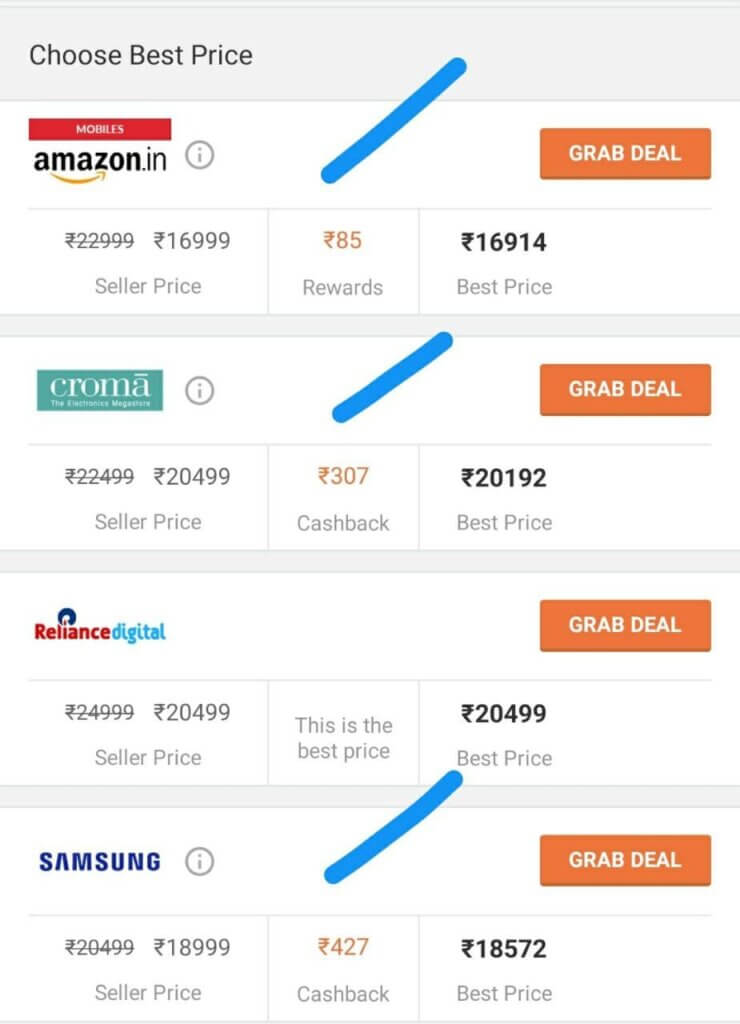 You Can check where you get the most cash back and right price so it will helpful for you to buy from the right platform easily.
Activate Cashback
You can also find many rewards and cashback offers in the dashboard, so if you want to buy from any platform first activate the best cashback offer and rewards so when you click on the site it will activate the offer for you.
Suppose You activate an 8% cashback offer on Ajio then when you buy from it you will get 8% of the cashback and many sites also offer rewards on their site so you can easily you can use buy more products on the average budget.
Check Rates
The best way to know how to use cashkaro is when you check the rates of any sites where you want to buy any product because many time rates are different for product
If you Want to buy the product from Amazon, check the rates and you will find different cashback % for any product.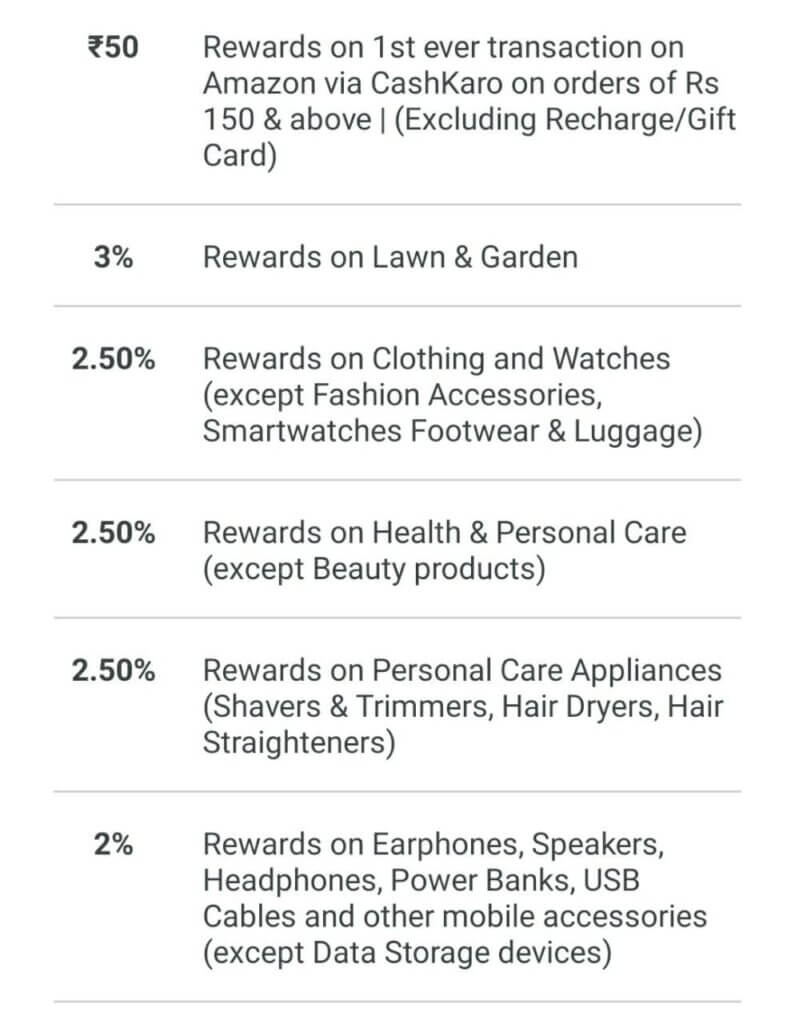 Few sites give you flat cashback % and few will show you different cashback rates for a different product, so always check rates because some product has 0 % cashback which means no cashback.
Referral Earning and Term and condition
Referring CashKaro to your friend is another way to get earn money online from Cashkaro because the best way to know how to use CashKaro is only complete when you know all the aspects of it.
you will get 10% each time when your friend shop from Cashkaro app so that's means lifetime earning and you can buy you clothes for free or redeem cash to your bank account.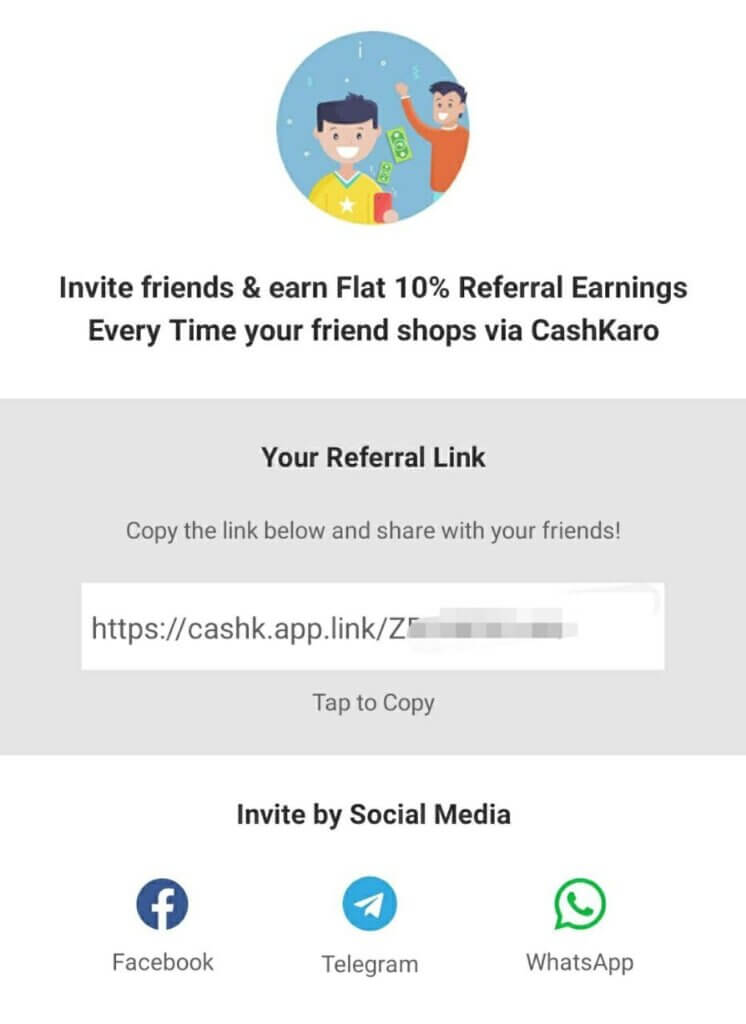 When you want to buy a product make sure you don't add it on a cart or in Wishlist too from the main site, some times people forget to remove it from Wishlist and don't get any cashback, First open Cashkaro app and redirect to any site from it then add any product to cart or in wishlist and buy it before closing the cashkaro app.
FAQ for How to Use Cashkaro App
Is Cashkaro is affiliate site?
No, its a site which provide best cashback offer to you so you can buy product in cheap price and you can reuse cashback for buy any product after buying gift card of particular site from it.
Is Cashkaro is safe?
Yes, Cashkaro is safe and 50 lac users are using right now this app and if you can understand how to use cashkaro you can also use it easily.
Should I do NEFT transfer for Reward ?
No, You can only do NEFT Transfer on Cashback and if you want to redeem reward you can buy gift cards of particular site so you can buy any product from it.
How to use cashkaro app at its full potential ?
If you want to know how to use cashkaro app at its full potential you can simply try all the way which we discuss on this topic ( how to use cashkaro ) so it will 100 % help you.
ALSO READ