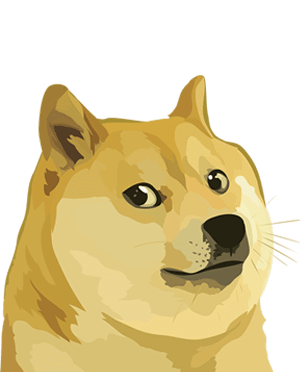 Dogecoin is a P2P (Peer to Peer) open-source cryptocurrency mainly used to reward people on Twitter and Reddit for sharing quality content.
Unlike other cryptocurrencies that are deflationary and have limited supply, Dogecoin is an inflationary coin because of its unlimited supply.
Dogecoin gives returns of around 20170% this year that's why many people want to know how to invest in dogecoin and make more money from it.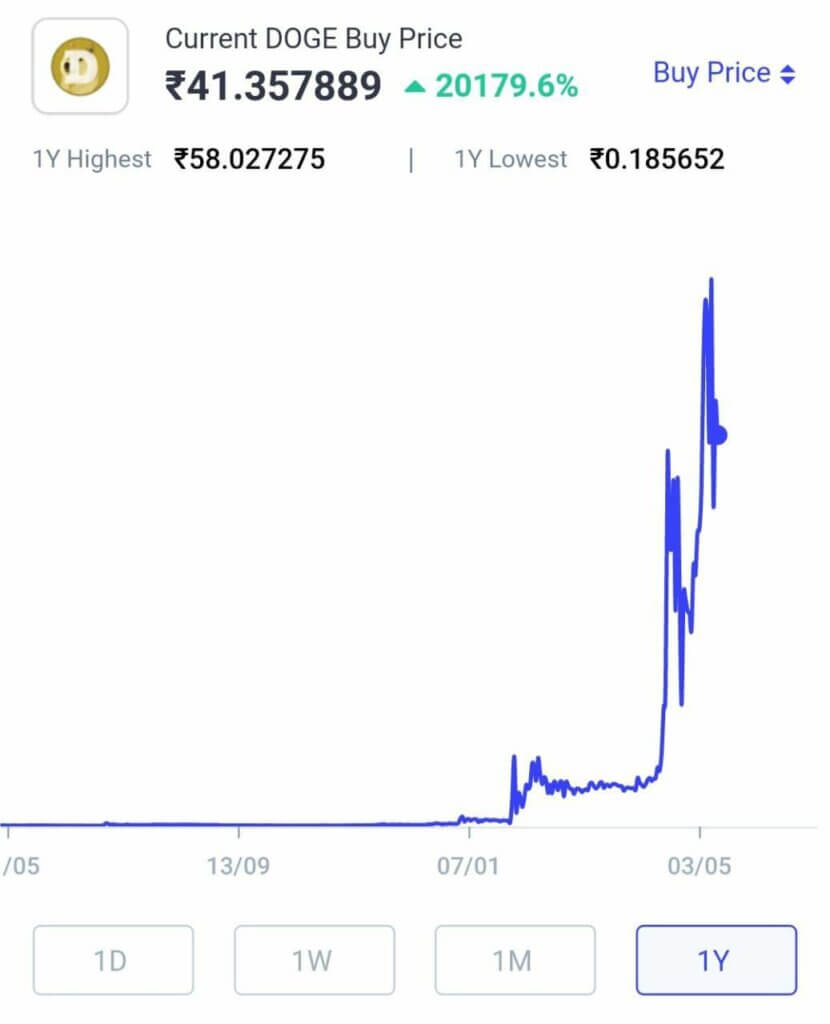 After one tweet of Elon musk help dogecoin to become more popular and valuable in today's time but in India many people still unaware of it.
SpaceX will launch the 'DOGE-1 Mission to the Moon' in the first quarter of next year(2022), with Elon Musk's commercial rocket company accepting the meme-inspired cryptocurrency dogecoin as payment
How to Invest in Dogecoin in india
If you don't know anything about cryptocurrency then don't panic, because it's a very simple process like creating any social media account with few more details. There is two way to invest in India or buy bitcoins in India is Cryptocurrency exchange like websites and mobile and other is P2P directory which allows the investor to buy bitcoins and dogecoins directly without need of any trusted third party.
There is few step for invest in dogecoin which are:
Find Mobile application For investing in Dogecoin
A few years ago finding an app for investing in cryptocurrency is difficult but now have can find lots of mobile apps for invest in dogecoin easily. We suggest you top 3 applications for buy and sell cryptocurrency.
Top 3 Mobile app for buying Dogecoin
CoinSwitch
This is one of the most popular applications for buying Dogecoin in India. Coin switch also helps you to show graphs and profile loss of coin over year in chart. It also gives rewards for inviting friends on Coin switch.
Step for Create account in CoinSwitch for investing
Install application and create account through google account or manually by input your basic information.
Take a selfie and process for the next step
Pan card Verification by clicking the photo of the pan card. (both side)
Verify your Identity card (Aadhar card) by clicking the photo of it (both side)
Add Bank account details
Add money to the wallet from the bank account or UPI (minimum amount 100)
Go to the market option which is in the footer and search dogecoin and click on it.
You will see Both options Buy and sell so click on buy and enter the amount and buy it.
After buying Dogecoin your Portfolio is ready and you will see Profit and loss % there.
Hold it for few days for the best result.
Benefit Of CoinSwitch
Easy to handle
Give rewards for inviting friends
easy to send and receive Dogecoin from any address
easy for beginners to learn cryptocurrency
Help and support chat option available
Coin DCX go
This is another popular mobile app for buying dogecoin in India. you can easily download it and start investing in any cryptocurrency.
Step to open an account to buy dogecoin from Coin DCX Go is similar to CoinSwitch and you can follow the same process.
This can provide a 24*7 support service which can help you if you find any problem. It also informs you of any new cryptocurrency listed in the market.
If you are professional trader you can Use Coin DCX Pro which is advance version of Coin DCX go.
WazirX
This app is simple and easy to use and comes with an intuitive interface with a real-time open order book. you can open an account easily in it.
you can start investing by adding the minimum amount of 100 rs and also refer to your friend and earn a reward point.
This can provide 24*7 support service which can help you if you find any problem
Why Investing in Dogecoin or Cryptocurrency is important
Cryptocurrencies are the newest class of assets added to the list of investments. It is digital assets used as a medium of exchange.
Compared to the other assets classes, cryptocurrencies are fully decentralized which means it functions without any central authority.
No Individual or entity can control or influence its price but only market demand and supply can.
Crypto has shown great promise since its inception. For ex- Bitcoin- the first Cryptocurrency introduced in 2009 started trading at $0.0001.
Its value has grown million fold in a decade and is currently worth over $10000 and still increasing.
There are Over 7200 cryptocurrencies traded in the market, Including some popular cryptocurrencies like Bitcoin, Dogecoin, Ethereum, Ripple, etc.
Conclusion
The value of Cryptos, such as bitcoin, is sky rocking in recent times.
You don't need to invest your hard saving money on crypto but a little amount of money which may equal spending on buying pizza.
Just 1% of bitcoins or dogecoin added to your portfolio may be enough to shield you from portfolio erosion.
Instead of 60/40 stocks and bond having 59% stocks, 40 bonds and 1% crypto could give the benefit to investors.
FAQ
Is it illegal to buy crypto?
No, it is not illegal to buy cryptocurrencies in India. No law makes it unlawful to mine, buy, sell, or trade them in India.
Is it worth it to invest in cryptocurrencies?
1 percentage of your investments to cryptocurrencies will absolutely make sense.
What will the big 4 cryptocurrencies be in 2021?
The crypto market is highly volatile and hence predicting the same becomes a challenge. But there are quite a few cryptocurrencies that seem to have a lot of potential in the future; they include Bitcoin, dogecoin, Ethereum, Ripple etc