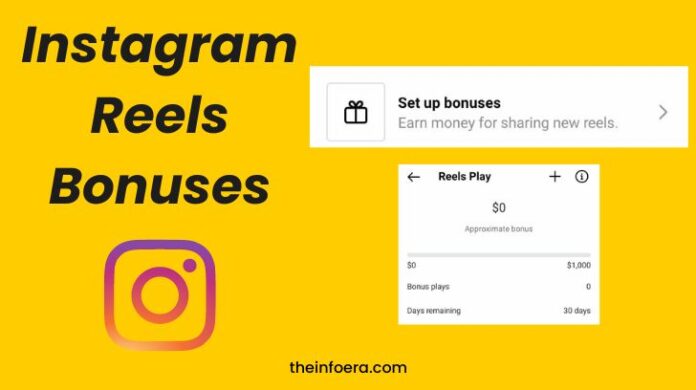 Before knowing Enable Instagram Reels Bonuses on your Account first you have to know what is Instagram Reels Bonuses and who is eligible for it because many creators still can't find it on their creator dashboard.
What are Instagram Reels Bonuses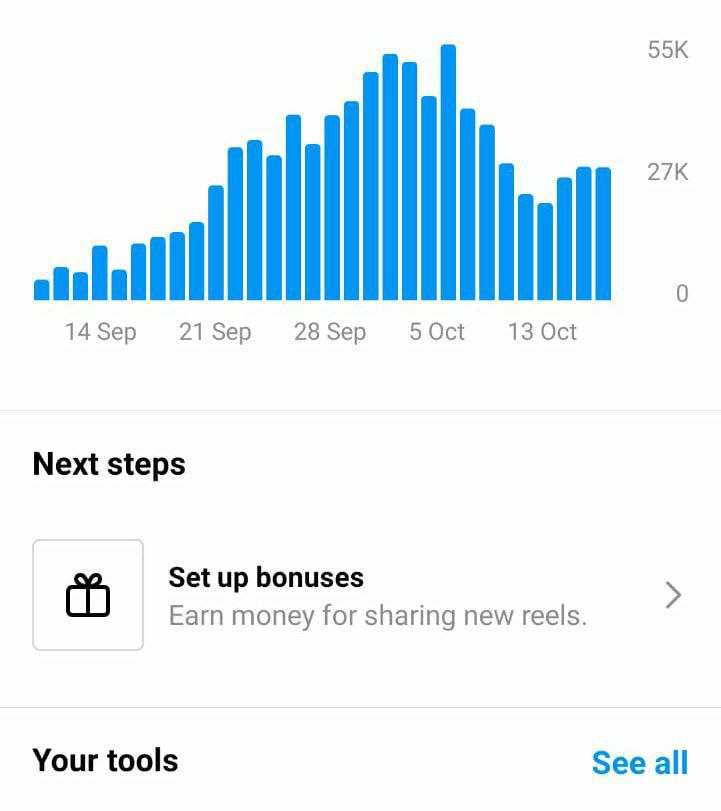 Instagram Reels Bonuses are like a gift for creators who are doing hard work for their content, if you are eligible you will get the bonuses for your reels view.
This is like a youtube short fund that gives to YouTubers who are creating short videos but the interesting this is that Instagram gives many payouts compared to youtube shorts.
Eligibility for Reels Bonuses
There are many factors that decide the eligibility for reel bonuses because many good creators still don't have this tool on their dashboard and people who have fewer followers use this tool to earn money online through reels.
But here are a few points that are important to understand for eligibility for Instagram reels bonuses
You have a minimum of 5000-6000 followers on your Instagram account
you have good reels collection on feed
currently, it's based on the invite so if Instagram invites you, you can use this tool
you have to public your account and switch it professional account which is the creator or business
Instagram only enables this feature for two countries which is US and India on trial purpose
There are few community guidelines that also affect the creator account so fill your account with rich content
How to Enable Instagram Reels Bonuses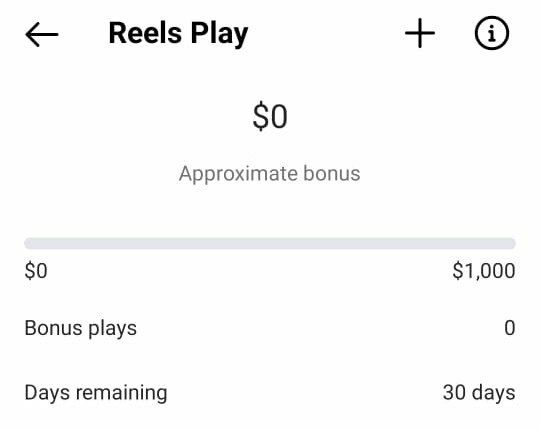 If you got this tool on your professional dashboard first you have to enable it for getting payments. you have to enter your taxation details like your PAN Card for India and for receiving payment on your account fill out the bank details or link with PayPal.
Once you are done you will start seeing your performance and bonuses on your bonus section, the limit of earning is different for different creators few can earn up to 1000$ a month and few can earn up to 5000$ which is decided by Instagram
If you reach the 100$ goal you will get the payment on the 23rd of every month generally, approximate bonus and reals bonus amounts are a bit different so be ready for earning.
Trending Topics –
Best Instagram Trending Hashtags for Instagram reels