After the ban of Tiktok in India in the late June of 2020, YouTube Initially launched the beta version of YouTube Shorts Fund in India on Sept 14th, 2020 to test the market first and then rolled it out in the US and then the rest of the world. 
Since Shorts is a new way to watch and create videos on our smartphones, in May 2021, YouTube announced the YouTube Shorts fund. The first step is to support both the old and new generations of short-form video creators and help them to earn money. 
Also likely to put a stop to users migrating over to TikTok, while the platform works to establish a more solid framework around the monetization of shorts. YouTube Shorts Fund is a US $100M fund distributed to eligible creators over the course of 2021 and 2022. 
Each month, creators who make original Shorts on YouTube may receive a Shorts bonus between US$100 and US$10,000 from the Fund.
Creators in the YouTube Partner Program and channels that are affiliates under a Multi-Channel Network (MCN) may receive this fund and also qualifying creators who are not a part of the YouTube Partner Program may receive it.
YouTube Shorts Fund eligibility
The following are the eligibility criteria for a bonus from the YouTube Shorts Fund:
Channels need to have uploaded at least one eligible Short in the last 180 days.
Channels need to abide by YouTube's Community Guidelines, copyright rules, and monetization policies.
Channels must upload original content. Ineligible videos include but are not limited to:
Non-original videos, like unedited clips from movies or TV shows.
Videos reuploaded from other creators' channels or other platforms, including compilations.
Videos featuring watermarks and logos from third-party social media platforms.
Videos with titles, hashtags, or metadata that references third-party social media platforms may also not be eligible. Note: Links to your other social media profiles do not affect eligibility.
Creators must be 13 or older in the United States, or of the minimum age required to manage their Google account in their respective country.
Creators 13–18 years old must have a parent or guardian accept the terms and set up an Ad Sense account for payment when one isn't already linked to their channel.
Creators must be in one of the eligible countries listed for this fund.
Benefits of Youtube Shorts Fund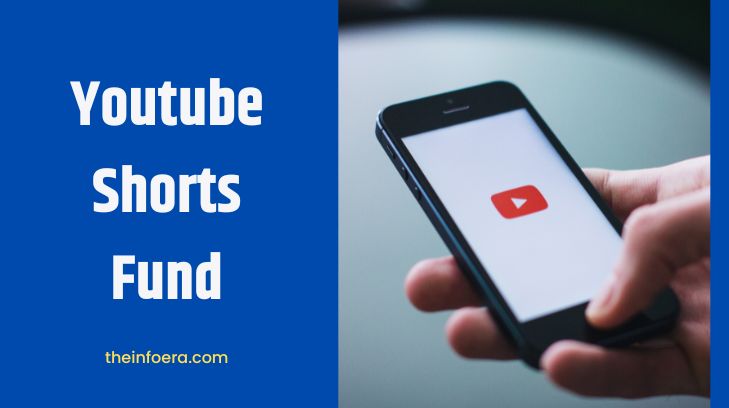 In short Video Creators are eligible for the YouTube Shorts Fund based on monthly performance metrics. They also must be at least 13 years old, in an eligible country, follow community guidelines, and have posted an original short within the past 180 days.
A big pro of the YouTube Shorts fund is that ranking in monthly bonuses could be a great way to add to the overall profit margin for the Old Star You tubers and also a way for them to attract a new younger Zen G audience.  The prime example is "GaryVee" who is a 49-year-old creator, who has in his own words reached a new younger audience of 8 to 15 years of age through his shorts. 
Also, it provides additional motivation for YouTube stars to post to Shorts, instead of testing the new waters on TikTok instead. Each month, thousands of Shorts creators may get a notification from YouTube to claim a bonus from the Shorts Fund based on their channel's Shorts performance in the previous month.
A channel's Shorts will count toward their monthly performance each month viewers watch them, not just the month they were uploaded.
However, creators are also at the mercy of YouTube awarding them these bonuses from the shorts fund. Qualification is based on varying metrics that change from month to month based on YouTube's discretion.
Since you can't always be sure of what these metrics might be or what the baseline of the metrics will be, the YouTube Fund is not a reliable source of income.
Creators have traditionally gotten paid on YouTube based on the ads that run in front of their videos, with there being a direct relationship between the number of ad views and the amount of money they receive. But with Shorts, YouTube doesn't want to run an ad in front of every quick clip, so it's building out this alternate form of payment to reward creators.
Payment schemes like this have become increasingly common. TikTok and Snapchat both payout to creators based on the popularity of their videos, rather than based on ads.
The result is potentially lucrative for creators, though there's less transparency on how much creators may earn any given month. Since creators can't always be sure of what the metrics might be or what the baseline of the metrics will be, the YouTube Fund is not a reliable source of income.
In the YouTube Official Blog post "Introducing the YouTube Shorts Fund" dated 11the May 2021, they made it very clear that The Shorts Fund only serves as the first step in the journey to build a monetization model for Shorts on YouTube.
So, definitely from the very beginning, they made it clear that the fund is only a temporary way to earn money through shorts and recently YouTube has stated that starting in early 2023, YouTube Shorts could get the creators into the YouTube Partner Program if the creator reaches 10 million Shorts view and 1000 subscribers over a period of 90 days.
This gives shorts creators a chance to earn additional revenue for ads in the Shorts Feed. With the above update, they also stated that they will close the shorts fund next year.
Conclusion
In conclusion, the YouTube Shorts Fund served as just a stopgap until YouTube developed a long-term monetization and support tool for short-form creators which will roll out in the coming year and will get updated as time passes.
Also Read –
How to Enable Instagram Reels Bonuses
Also Watch –