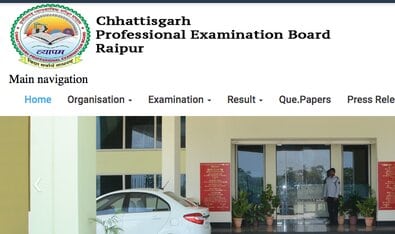 Recently Food Department of CG going to take the exam for the Chhattisgarh Food Inspector vacancy 2022 and if you are from Chattisgarh you can easily apply for this.
But before applying for the post you have to know important things about the examination.
Details about Chhattisgarh Food Inspector Vacancy
Total Vacancy – 84 post
Age limit – 40 Years
Educational Qualification – Graduation
Open Date for fill Application – 7 January 2022
Last Date for fill Application – 30 January 2022
Exam Date (likely) – 20 February 2022
Exam Time – 10 AM to 1:15 PM ( 3 Hours 15 min )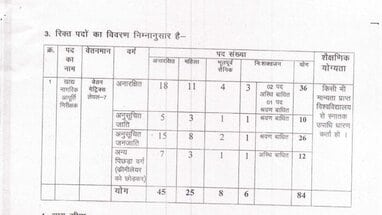 Syllabus of CG Food Inspector post
General Knowledge (150 Number) –
Include Maths, Science, Geography, Indian History, Indian Economics, Indian Constitution, Chhattisgarh related Question and Current Affairs
Other (50 Number) –
Related to Food Law and Consumer
How To Apply For Chhattisgarh Food Inspector Vacancy 2022
So, If you don't know how to apply for the exam we will help you with this, First, you have to go to the cgvyapam official website.
After going to the dashboard of the cgvyapam site you have to click on the online application and you will the food inspector post (FCFI) 2022
Click on it and it will open a new dashboard where you can find all the details like Instruction, Syllabus, online application, sample application, Track application status, and many more.
So, You have to click on Online Application and it will open the form which you have to fill.
Read the instruction first before filling the application and after that click on the YES option where Cgvyam asks for CG domicile.
After that Fill your name, father/mother/husband name which is more related to you, and enter your date of Birth.
Select your Gender, Category, Marital status, Region and fill in the Address, Email Id, Mobile number, agree to Declaration and submit the form.
After Submitting the form you have to pay the mentioned amount which is decided by CGvyapam based on your category.
You can use your debit card, credit card and also use internet banking for fast transection.
Bonus Tips For Chhattisgarh Food Inspector Vacancy 2022
Upload Photograph Between 40 to 60 KB
Upload Signature Between 20 to 40 KB
For every wrong answer minus marking is 1/4
Only mention the mobile number which you are using so it will useful in case you forget your registration number.
Save the application after successful payment of the form.
If you found any mistake on the form or facing any issue call on 0771- 2972780 in working hour.
Also Read – Sant Gahira Guru University Online examination 2022