Today we will discuss the best cartoon maker video apps that are easy to use and free, only a few features are premium otherwise you can use them for free.
You don't need much knowledge about cartoons or 3D animations but if you want to learn then don't worry we have also apps for cartoon making so you can use pro cartoon apps and tools.
In this article we will discuss the top 3 apps which you can use for your reels and for any other purpose you want, some of them are pretty cool and some of them are used to get leads from creators and businesses.
In the present time memes and cartoons, both are trending for getting views and generating leads if you are from the advertisement field because these are the best medium to get more attention from viewers.
Top 3 cartoon maker video app
TweenCraft- Animation – cartoon maker video app
Tween Craft is one of the best cartoon maker video apps which you can use easily, a feature of this app is basic so you can use this app and make lots of cartoon videos.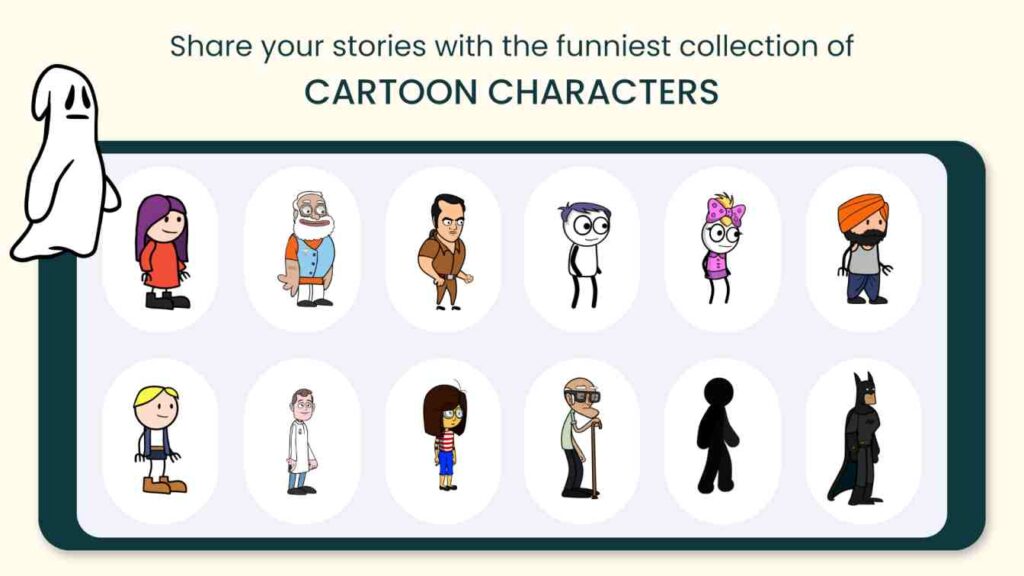 this app has more than 1 million downloads in the play store, but the question is how you can use this tool to make a cartoon app. So first you have to download it and then select the avatar which you want to use.
After Selecting the Avatar you can choose another avatar and background which suits the video, after selecting the avatar and background you can use layers for a voice-over of avatars and movement, then save it for reels.
This app is a very basic cartoon-making app and you will not find any other app which is more basic than this, many people are making videos through it and getting lots of views on youtube and Instagram. So if you are looking for a basic app this is the best option for you.
Flipaclip – cartoon maker video app
Flipaclip is an advance level cartoon maker video app that helps you to pro-level cartoons and many Instagram creators use it for making cartoon reels and earning reel bonuses. you can easily find many youtube tutorials to learn how to make cartoon videos easily.
FlipaClip is a frame-by-frame 2D animation app used by millions of people around the world! It's like a flipbook! The app has been awarded "App of The Year" by Google Play Store and so far over 30 million downloads to date.
In flipaclip you can join many challenges and see how top creators are doing, you can also contact them or see their art for ideas for making cartoons which can really help.
ProCreate – cartoon maker video app
Pro Create is also a good cartoon maker video app that you can use for making cartoons but currently, it's available on apple devices, maybe soon it will available in the play store.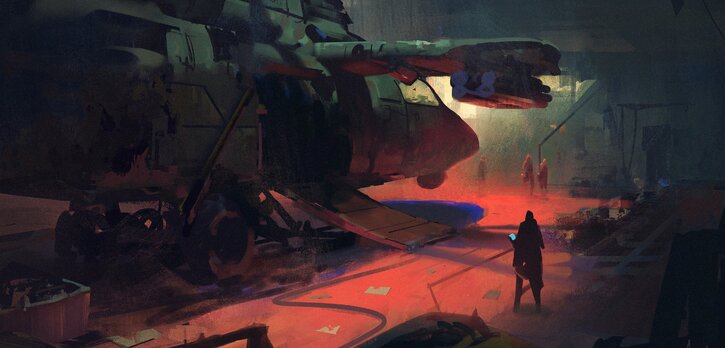 Feature of Pro Create cartoon maker video app
• Highlights:
– Ultra High Definition canvases – up to 16k by 8k on compatible iPad Pros
– Beautifully intuitive interface made for iPad and Apple Pencil
– Revolutionary QuickShape feature for perfect shapes
– Smooth and responsive smudge sampling
– 3D Painting with Lighting Studio and Animated Export
– Connect a keyboard to use shortcuts
– Create art in stunning 64-bit color
– Continuous auto-save — never lose work again
• Breakthrough brushes:
– Packed with hundreds of beautifully crafted brushes
– Brush sets to organize your painting, sketching, and drawing brushes
– Over 100 customizable settings for every brush
– Add Metallic and Roughness for painting in 3D
– Brush Studio – design your own custom Procreate brushes
– Import and export custom Procreate brushes
• Full-featured layering system:
– Layer your art for precise control over details and composition
– Create Layer Masks and Clipping Masks for non-destructive editing
– Stay organized by combining layers into Groups
– Select multiple layers to move or Transform objects simultaneously
– Access over 25 layer blend modes for industry-grade compositing
• Color without compromise:
– Fill your line work with ColorDrop and SwatchDrop
– Disc, Classic, Harmony, Value, and Palette color panels
– Import color profiles for color matching
– Assign Color Dynamics to any brush
• The design tools you need:
– Add vector Text to your illustrations
– Easily import all your favorite fonts
– Crop and Resize your canvas for the perfect composition
– Perspective, Isometric, 2D, and Symmetry visual guides
– Drawing Assist perfects your strokes in real time
– Streamline and stabilization smooth out strokes for beautiful calligraphy and expert inking
– Use Scribble to name layers, change settings, and create text
• Accessibility features:
– Advanced stroke stabilization
– Dynamic Type, VoiceOver, and Feedback Sounds
– Assignable single-finger gestures
– Color naming
• Animation and Page Assist
– Easy frame-by-frame animation with customizable onion skinning
– Create storyboards, GIFs, animatics, and simple animations
– Sketch page-by-page concepts or begin a comic with Page Assist
– Import, edit, and share PDFs
• Dramatic finishing effects:
– Brush in image adjustments and effects with Apple Pencil while keeping the ability to fine-tune its effects
– Glitch, Chromatic Aberration, Bloom, Noise, and Halftone add new dimensions to your work
– Gaussian, Motion, and Perspective Blur filters create depth and movement
– Powerful image adjustments including Color Balance, Curves, HSB, and Gradient Map
– Let the mind-bending powers of Warp, Symmetry, and Liquify Dynamics bring your art to life
• Time-lapse replay
– Relive your creative journey with Procreate's celebrated Time-lapse Replay
– Export your Time-lapse recording in 4K for high-end video production
– Share a shorter 30-second Time-lapse on your social networks
Also Read –