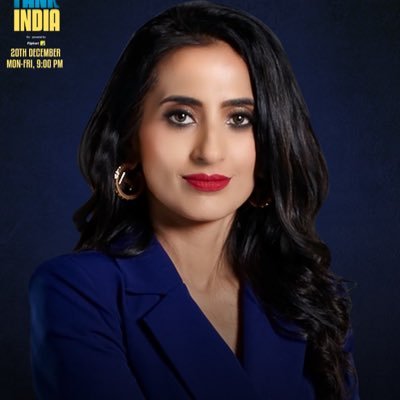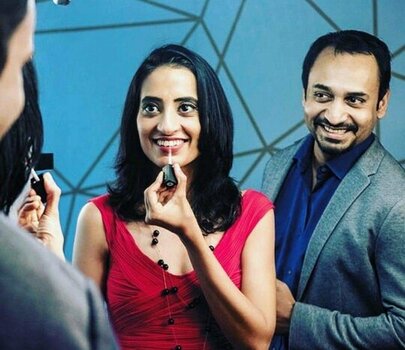 Vineeta Singh Biography
" Don't be afraid to give up the good to go for the Great"
John D. Rockefeller
What an amazing quote was written by a great man. For some people, this quote is just a few lines, but for a few people, this court describes the major turning point of their life.
It's scientifically proven, that once in a whole lifespan every individual goes through a turning point where a person has to choose between good or great, but most people choose good over great things because greatness demands sacrifice and higher risk. Only a few people can fulfill these demands.
This turning point also came in the life of one lady, when she had to choose between good or great and she decided great over good.
When her parents get to know about her choice. They were very shocked and weren't happy with her decision, but that choice shows her dedication to a goal.
Every person loves daydreaming but only a few dare to convert their dreams into reality. This dare was taken by a great entrepreneur Vineeta Singh, co-founder, and CEO of sugar cosmetics.
To pursue her dreams she refused the package of 1 crore. Vineeta Singh is one of the most successful entrepreneurs in India. She was always eager to do something for Indian women, so she decided to start her own cosmetics brand, which is specially made for Indian complexion. In FY19 Sugar cosmetic revenue goes from Rs 57.14 crore to 104 crores in FY20. Around 15.4% of sales of sugar cosmetics come from International buyers. During COVID-19 pandemic sugar cosmetics grew by 60% and it is considered one of the fastest-growing cosmetic brands.
Vineeta Singh Biography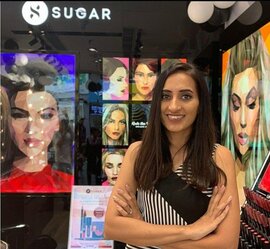 | | |
| --- | --- |
| Full Name | Vineeta Singh |
| Date of birth | The year 1983 |
| Age | 38 year (2021) |
| Birthplace | Delhi, India |
| Known for | Judge of Shark tank India and CEO of Try sugar |
| College | Indian Institute of Management, Ahmedabad and Indian Institute of Technology, Madras |
| Nationality | Indian |
| Education | Electrical engineering from IIT Madras and Business studies at IIM, Ahmedabad |
| Occupation | CFO and CEO of Sugar cosmetics |
| Hometown | Delhi, India |
| Religion | Hindu |
| Eye color | Black |
| Hair color | Black |
| Weight | 65 kg |
| Height | 5feet 8inches |
| Years-active | July 2015 – present |
| Spouse | Kaushik Mukherjee |
| Marital status | Married |
| Kids | 2 Children |
| Hobbies | Swimming, cycling, running, reading |
ALSO, READ – ASHNEER GROVER NET WORTH AND EARLY LIFE
Vineeta Singh Early life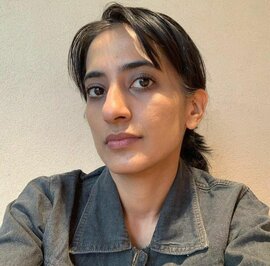 Vineeta Singh was born in Gujarat (Anandpur) after that she shifted to Delhi, now she lives in Mumbai.
She is the only child of her parents. Her parents are Ph.D. doctors. Once she shared, her father aimed to discover more proteins in the world for the cure of harmful diseases. Her parents are her big inspiration, She loves reading books.
In her childhood, she made a magazine with her friends and sold it for Rs 3. This incident changed her perspective related to money, at that time she learned the importance of money.
In the last year of IIM AHMEDABAD college, she met Kaushik Mukherjee and they both decided to pursue their dream. After refusing a 1 crore package, at the age of 23 she started a startup with Kaushik Mukherjee. After refusing the package, her picture was featured on the cover of Forbes the week, as India's first youngest graduate declined the placement offer of 1crore.
She always wants to be for Indian women and with this vision, she decided to create a cosmetic brand, which is solely made for Indian women.
But for starting the startup, she had struggled for 15 years.
First, she opened a bag site(in 2012) that provides a subscription of monthly makeup and beauty but after 3 years they have to stop this site because they are not able to earn according to their expectations and started figuring out other areas. They start doing research and making a perfect plan and strategy for a new business of sugar cosmetics but there is one hindrance for them is lack of funds, so they decided to raise funds from different investors.
But unfortunately, nobody wants to invest in their ideas because they are not enough experienced. Finally, they decided to borrow money from relatives and take loans. In the end, they collected 1 crore for their startup, which is not enough but still, they never give up.
Vineeta Singh Education 
Vineet Singh was always surrounded by well-educated people. She was a topper in every class. She completed her high school education at Delhi public school(Delhi Rkpuram). After schooling she studied electrical engineering at IIT after this she went for business studies at IIM Ahmedabad.
Vineeta Singh Achievements 
Vineeta Singh got many opportunities in her life and each time she gave her best, she had won many medals. Each achievement plays a major role towards her goals.
In 2001 she won a gold medal for academic excellence from Delhi public school.
In the inter IIT badminton tournament she won 2 gold and 2 silver medals.
She got Bulari mato awards for best women all-rounder in 2007
She won back-to-back medals in ultra-marathon back-to-back by the comrades' marathon association 2013.
In 2019 she won retail startup awards by entrepreneurs.
Vineeta Singh Current status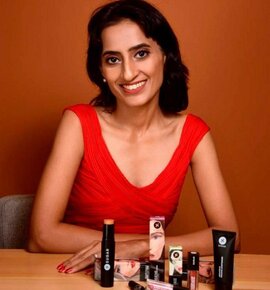 As we already knew that she is CFO and CEO of sugar cosmetics, her net worth is $8 million.
Recently, she became a part of Shark tank India as a judge or investor Shark tank is a reality show on Sony TV. In this show, she invested in new startups and also mentors them for their bright future
Summary
Vinita Singh is one of the most hard-working and dedicated entrepreneurs. She had inspired young entrepreneurs by her story
Shark Tank India Plays a major role not only in the development of new startups but also in increased support of Unicorn businesses, like try sugar.
FAQ(Frequently asked questions) | Vineeta Singh Biography
Where does Vineet Singh live now?
Currently, she lives in Mumbai Maharashtra with her family. 
the total number of employees in sugar cosmetics?
200 employees are currently working in sugar cosmetics.
What are the hobbies of Vineet Singh?
Her favorite hobby is running, because running works as a stress reducer for her.