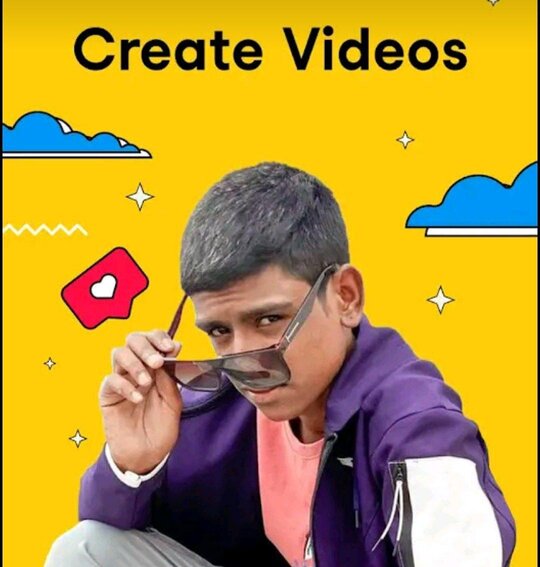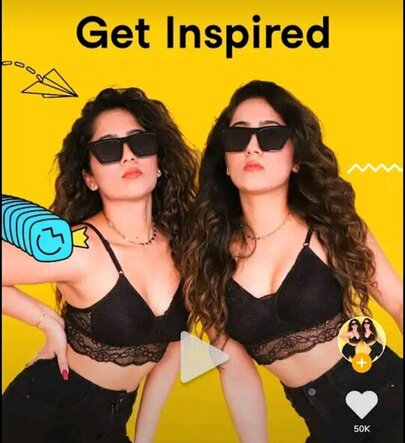 How to get Viral on Moj App
Today, many social media platforms are used by millions of people in India. Not only in India, but they get used all over the world. Many people upload their different types of videos on these platforms, which include funny videos, educational videos, acting videos, dancing videos, singing videos, etc.
Many of these people become famous overnight. And some people are not able to become famous even after working hard for many months & years. But today we will discuss Moj App & we will tell you, how to get viral on Moj App.
Going viral is not a big deal, but getting noticed and getting fame in itself is a big deal for a common man. That is why today we will tell you in which ways you can get viral on Moj App.
So let's start-
What is Moj App?
Moj App is an Indian social media application. This application is also called a video sharing application. And the name of the owner of this application is Ankush Sachdeva. He launched this mobile application in June 2020. This application has been designed by a company called Mohalla Technology.
Today this social media application works on Android and iOS operating systems. This app is made by Mohalla Tech Pvt Ltd. This video-sharing application is known for its variety of features, special effects, short videos, emoticons, status, etc.
Along with this, There are a lot of videos that are made on topics like dance, travel, education, etc., and then people t share them with their contacts. This application works in 15 Indian languages. And when Tiktok was banned in India, Moj Application was launched a few days later.
When this application was launched, within just 6 months, more than 1,00,00,000 downloads were completed. And today Moj Application is known as one of the best social media video sharing platforms in India.
How to earn money from Moj App?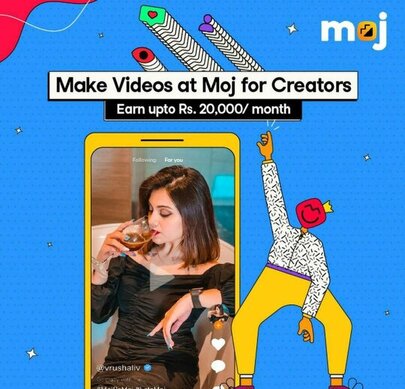 No one could get money from Moj App just for making videos on this app, but still, you can earn a lot of money with the help of this application. But for this, it is necessary that you have a lot of followers on your profile and at least thousands of likes come on each of your videos. If this happens then you can earn a lot of money from Moj App in the following ways-
By Promoting a product
If you have thousands of followers who watch and like your videos, then on Moj App, you can earn a good amount by promoting different types of products.
By collaborating with any other User
If you have a whole army of followers then you have many ways to earn money. Out of which collaboration is a very good way. In this, you can do a paid collaboration with any person who wants to be famous by you; you can earn thousands of rupees by making up videos with him or by giving him a Paid Shoutout
Through affiliate marketing
If you do not know the meaning of affiliate marketing, then we tell you what the meaning of affiliate marketing is. This means selling the products or services of another company & getting a good commission in return.
You can earn money by making videos related to affiliate marketing of any product on your Moj Application.
Product Sponsorship
You can easily earn thousands of rupees from Moj App by sponsoring the product of any other company or business in your video. To get more information about this, you can get related video information from YouTube.
Promoting the Brand
When you have a lot of followers and people who like to watch your videos, then there will come a time when people will give you money for promoting your account. By just taking advantage of that time, you can promote people's accounts on other social media platforms.
So in this way you can easily earn money on Moj App.
How to get Viral on Moj App?
Top 3 Ways to Get Viral on the Moj App
You can make your video viral by adopting any one of the following 3 ways to go viral on the Moj App. So let's know which those five ways are-
Making videos on trending topics
If you like making videos on Moj App, then you should make videos on trending topics or trending hashtags. If any song, any video, or any topic is trending which you can see in the trending section of Moj App, then you should make a video on that particular topic. By doing this, people who like to watch trending videos will see your video too.
Making funny videos
Today, whether it is Moj App or any other social media platform, funny videos are most viewed on all. And the number of people who like funny videos is in Billions. If you want to become viral on Moj Application, then for this you should keep making funny videos. That is, every day or two, you must make a funny video. The rest of the day you can make videos on any other topic or topic of your choice.
Make factual videos
If you want to go viral on Moj App then you must start to make factual videos. That is the videos in which you are giving some kind of information. Or in which you are talking based on some facts. In these cases, the number of people who'll be going to watch your video is very high. A Large number of people watch factual videos as compared to both funny and attractive videos. That's why you must upload at least one factual video every week.
Trending Hashtag for Moj App
#viral #ViralVideo #viralata #gujjumemes #trending
#kathi #baroda #aapa #somnath #birjubarot #rajbha
#geetarabari #gamansanthal #devayatkhavad #ljubav
#kashmirfiles #viralpost #viralatas #ViralFood
#viralnewsroom #viralvids #instagram #dailygram #stayhome
#tutorial #makeup #viralsong #viraloftheday #travelphotography
#photooftheday #dirumahaja #selflove #viralataslove
#viralmeme #viral2021 #viraltiktok #viralvideos #viralcontent
#sacredgames #dubai #geetarabari #kathiyawadi
#viralclickz #viralpets #viralmusic #viralcypher #viralnews
#ViralVendors #viralataspelomundo #viralbarbers
#viralweb #viralpic #viralmarketing #viralbanget #viralprod
#virals #viraldance #instadaily #tiktokers #viraltiktoks
ALSO, READ- TRENDING HASHTAGS FOR INSTAGRAM REELS
Conclusion
So in today's article, we get to know about what is Moj App, when it was launched, what was the purpose behind its launch, how can it go viral on Moj Application. We hope that you have got the information in this related field.
Thank you