If you love to make videos on android phones then we will tell you Top 5 best free video editing apps for android phone.
YOUTUBE and Instagram posts all require a Video EDITING APP in the current time, but now you can edit your videos from the phone too easily and you can add many other effects to it.
There are many APPS in the present time which are PAID and are with watermark, due to which you have difficulty in editing PRO, today we will DISCUSS those BEST 5 APP from which we can edit for free.
Top 5 free video editing apps for android phone
VIDEO MAKER

MOTION NINJA

Vn editor

QUIK BY GOPRO

VITA
VIDEO MAKER editing app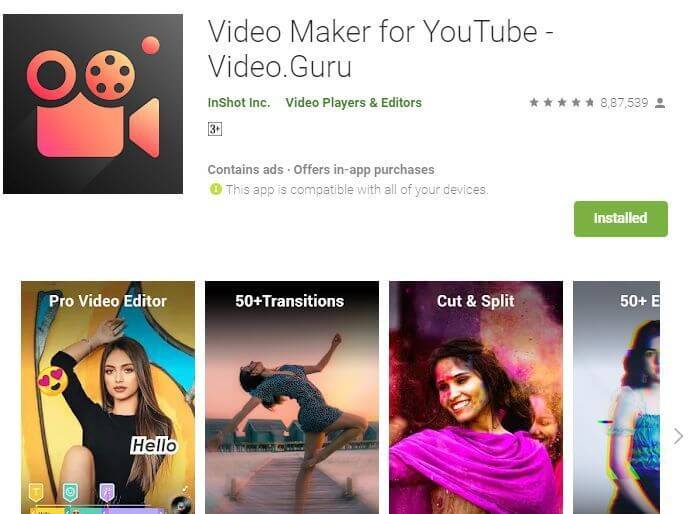 If you want to upload your video for YOUTUBE then this video EDITING APP named VIDEO MAKER is USEFUL for you because its FEATURES is a very simple, free sound effect which is very USEFUL for your video, besides it has many filters, effect Is, art is, templates. You can easily edit your video in it in a short time.
Its best QUALITY is that it has a very easy FEATURE of videos which is also good for VLOG. It is available in ANDROID, IOS may take some time. This is the APP of inSHOT, which is a popular APP in itself, we all know about INSHOT so you do not have to think much. If you have trouble making YOUTUBE THUMBNAIL, you can USE CANVA, you can also take the help of this for video USE.
MOTION NINJA video editing app
It is known by its name that it is more USEFUL for animation and effects, in this you can make good videos by doing green screen and there are many KEY frames that you can add multiple videos to a video by using USE.
Software like AFTER effects that are available in PCs can get their kind of GLITCH and VHS.
More than 5 lakh people have downloaded this video EDITING APP and it was recently launched in June 2020. If you have a little skill, then you can take your video to the next level from it and if you are a normal user, you will still be able to do a lot with this APP.
Vn video editing app
If you want to USE SMOOTH VIDEO EDITING APP then it is a good APP, in this, you can take your video to a different level.
You may not know about this APP, but if you start doing it, then perhaps no other APP will like this.
There is no comparison for slow motion, in this, you can do your videos in different slow-fast normal motions, which is needed by all.
QUIK video editing app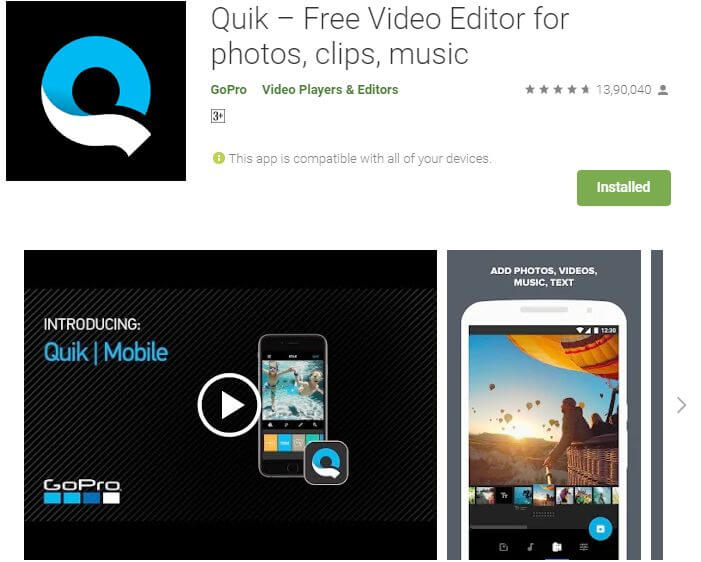 This is GoPro's APP, which is great for making short videos, its effects will surprise you. There are many types of filters you can do in it and in this
you will get a very good SONG collection as well as with the help of this you can give multiple views to the same video.
This is the best for Instapost and Insta Reels so that you can get attention in Insta. More than 100 million people have downloaded this video EDITING APP from the play store.
VITA editing app
This is a simple video EDITING APP that is on-trend right now. In it, you will find many features, which are simple. All the tools that are required to make a video
you will find it like – FONT, MUSIC, SLOMO, FILTERS, EFFECTS. You can also TRY this. It has also been downloaded by 10 million people.
If you are searching for music for your videos, you will get a lot of collections in it.
This is an APP by SNOW, INC which also launched BEAUTY & FILTER CAMERA which was liked by many people.