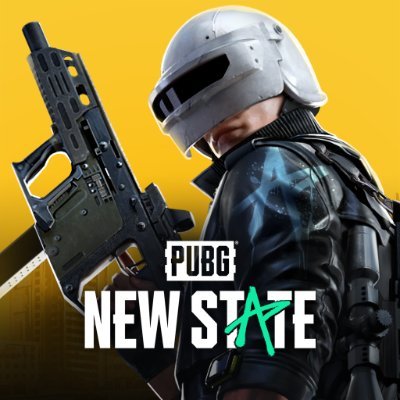 PUBG Mobile was banned in 2020, India took this step in view of its security. And in the year 2021, its name was changed to Battle Ground Mobile India and it was also launched after 9 months.
PUBG new state release date in India
Today we will talk about PUBG new state release date in India. The pre-registration for PUBG NEW STATE has started and may launch towards the end of the year.

Pubg mobile was banned in India. Game maker krafton has started the sequel pre-registration in the name of PUBG NEW STATE, you can register it by going to Google Play Store or Apple Store.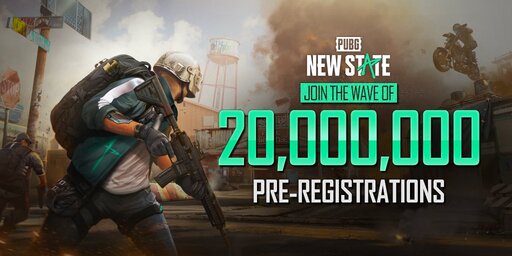 PUBG NEW STATE Pre-registration was started at the beginning itself, krafton already wanted to launch this game, then the battleground was made panic that people were waiting for this game so much that it had to be launched

The game will come as a free-to-play game for both Android and iOS. The game is set in the year 2051 with a post-apocalyptic theme. It has Weapons and Drones available for users with the great features
ALSO, READ || FREE FIRE VS FREE FIRE MAX, WHICH IS BETTER

What's special in PUBG New State

PUBG New State is a new battle royale game from the Krafton, which is inspired by PUBG Mobile.
This game is based on the year 2051 and in this 100 players can take part in the battle simultaneously.
This battle will go on till one team wins. It will get ultra-realistic graphics and dynamic gunplay. Drones, combat roles, and many new weapons are available in the game.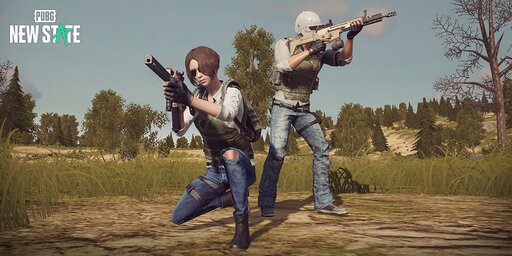 Players who do pre-registration will get Limited Vehicle Justin along with exclusive service benefits.

Pubg New State is powered by krafton and now this game cannot be banned because this game is made special for India only.
This game has been made with special attention keeping in view the future of the year 2051.
100 people can survive simultaneously in PUBG NEW STATE
This game can come in October.
Logic Map is also provided in which you can be a winner in 15 minutes with 52 people.
Go to Google Playstore and type or You can do pre-registration by clicking on this.
Game Features
▶Ultra-realistic graphics that exceed the limits of mobile gaming
– With the "global illumination" technology, PUBG: NEW STATE surpasses what was previously possible in mobile gaming graphics
– A massive, open-world battleground with a level of realism achievable only by PUBG STUDIOS
– PUBG: NEW STATE defines the next-generation PUBG graphics
– The ultimate PUBG experience in the palm of your hands
– Vulkan(API) enables stable service with improved performance and optimization.
▶ More realistic and dynamic gunplay
– Fully-optimized for the mobile environment, experience the signature "PUBG gunplay" on your mobile device
– Customize your guns to fit your needs with PUBG's unique weapon attachment system
▶ Next-generation action-based interactive gameplay
– Unique mechanics introduced in PUBG: NEW STATE include dodging, drone calls, and support request
– Utilize new vehicles only available in PUBG: NEW STATE to quickly move across the 8×8 open world
– An immersive PUBG experience achieved through various objectives in-game that can turn the tide in your favor
▶ An expansion of the original PUBG universe
– Decades after the original PUBG, new factions emerge in the anarchic 2051
– The survival game, PUBG, evolves into a completely new battleground in PUBG: NEW STATE
▶ PUBG: NEW STATE is the dawn of a new PUBG experience
– The real battle royale of PUBG users, by PUBG users, for PUBG users: PUBG: NEW STATE
– PUBG: NEW STATE brings PUBG to mobile devices while ushering in a new era for the franchise
▣Minimum Requirements▣
CPU: 64-bit (ABI arm64 or higher)
RAM: 2GB or higher
OS: Android 6.0 or higher
Open GL 3.1 or higher / Vulkan 1.1 or higher
▣ Official Links ▣
Website: newstate.pubg.com