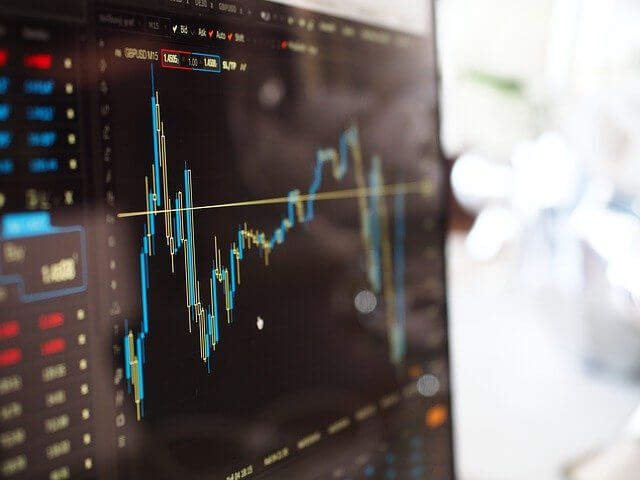 If you Don't know how to apply for IPO in Zerodha app then don't worry we will help you with this. In 2022 many companies listed on the share market Compare to 2021.
In 2021-22 many companies give good returns and that's why buying IPO is profitable and I suggest you one site which is Chittorgarh where you can see all the details related to IPO and its review
Many people only invest in IPO and a good IPO gives you 100% returns and if you don't believe it check Recently added IPOs and their returns.
There are lots of ways to apply IPO because many merchants now provide this facility to their customers, for example, YONO App, Paytm are few apps That provide This facility.
Many banks also provide This facility to their customers but you have to provide a few details and fees to start this facility.
If you are a Zerodha user or new to the Zerodha kite app then don't worry, it's easy to process and you can easily apply for it.
Step to apply for IPO in Zerodha kite App
If you want to apply for IPO in Zerodha, you have UPI facility in your bank so it would easy for you to apply for any IPO through Zerodha.
Opne Kite App and go to Profile
If you already install the kite app on mobile, just log in to it and go to your profile. After going to profile you will see lots of options like console, funds and many others.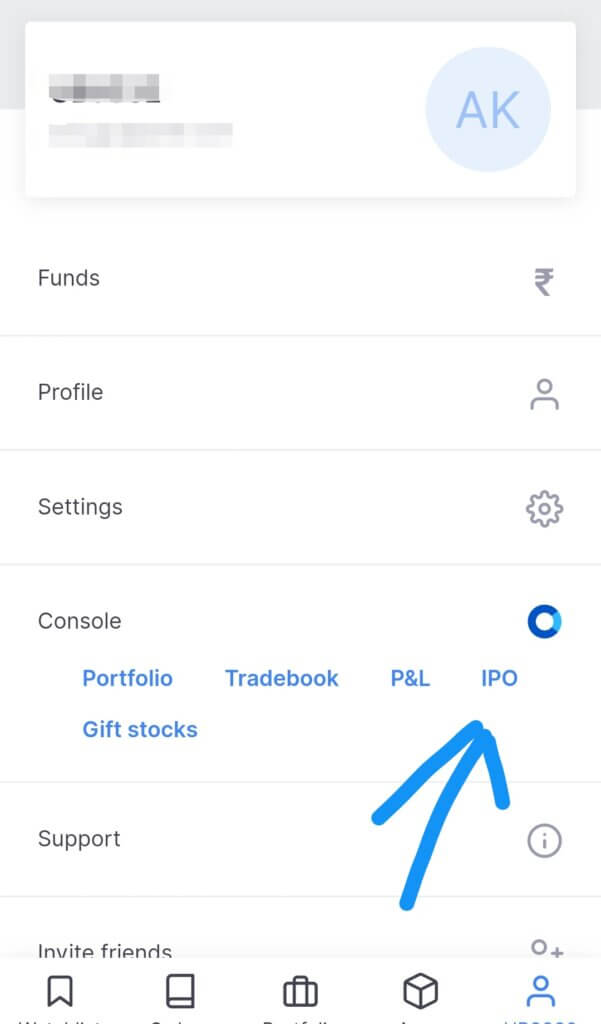 Under Console, you will find fews options which are P&L, Portfolio, IPO and many others.
Click On IPO option
For IPO Dashboard you need to click on the IPO option under-console, you can also see the above image which may help you understand the process.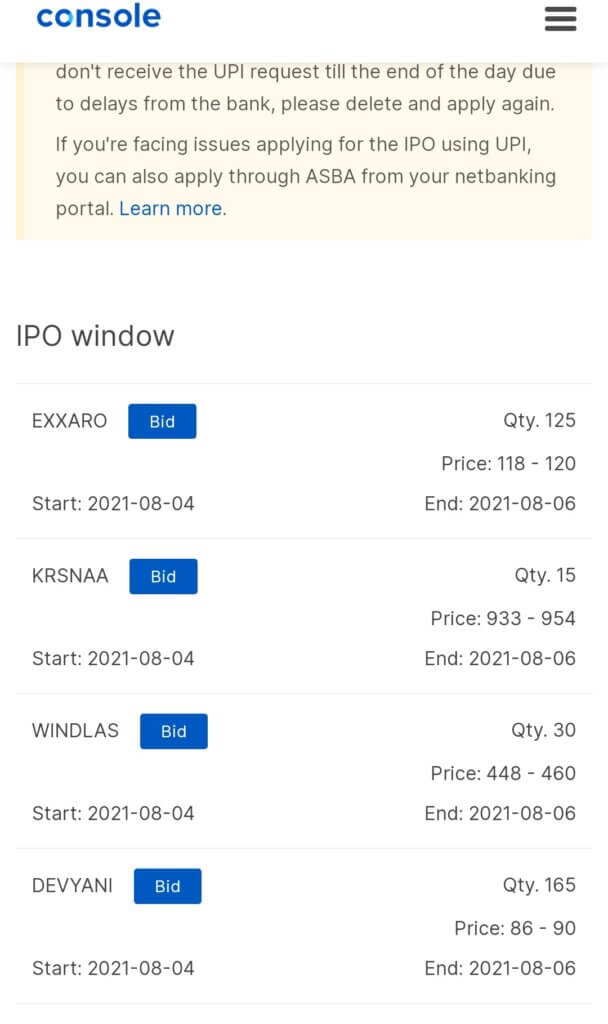 After Clicking on the IPO option you will see the IPO dashboard where you can find all the available IPO and their minimum quantity and price band and their start and end date.
ALSO READ | Learn Investing in stock – for beginners
Click on BID and enter the price and Quantity
You can click on Bid tap for bidding on IPO, after click on it you can enter the price and quantity.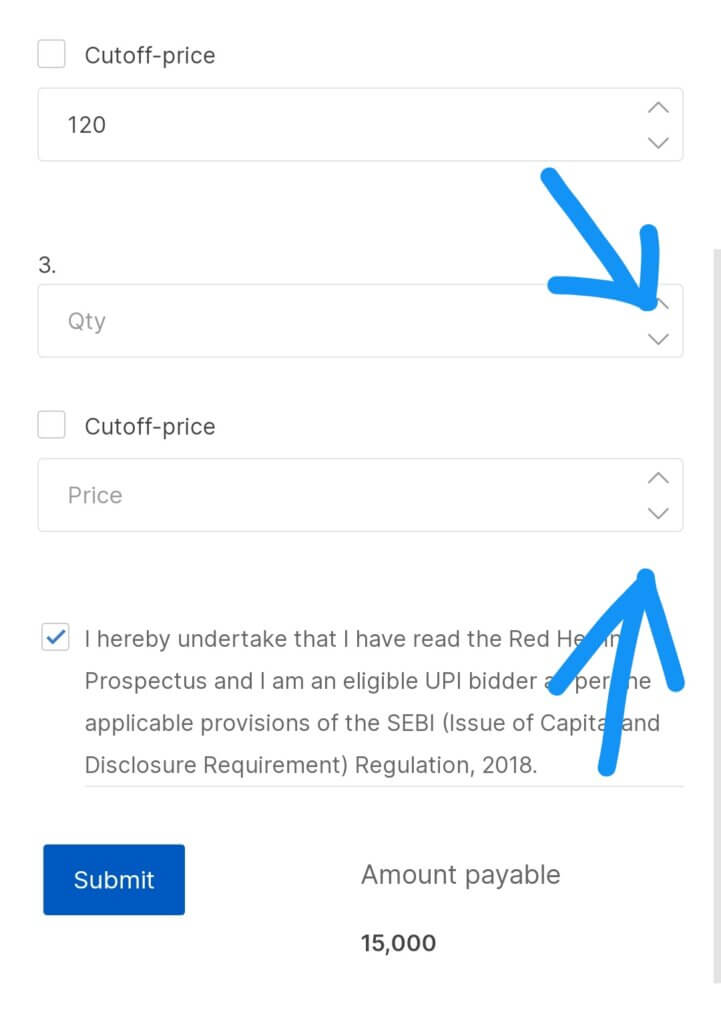 suppose price is 86-90 than enter the amount which comes under 86 to 90 and if quantity is 165 than you only enter same amount or its two time or multiple of that. You can not enter less quantity or any number.
You can use a sign which mentions on image for amount and quantity and you can use all three columns so you can enter the different amounts on each section.
Enter the UPI id and submit
After filling the quantity and price or before it you can enter the upi id which you are using currently and verify it so it can hold the amount on you bank account which is link with the UPI id.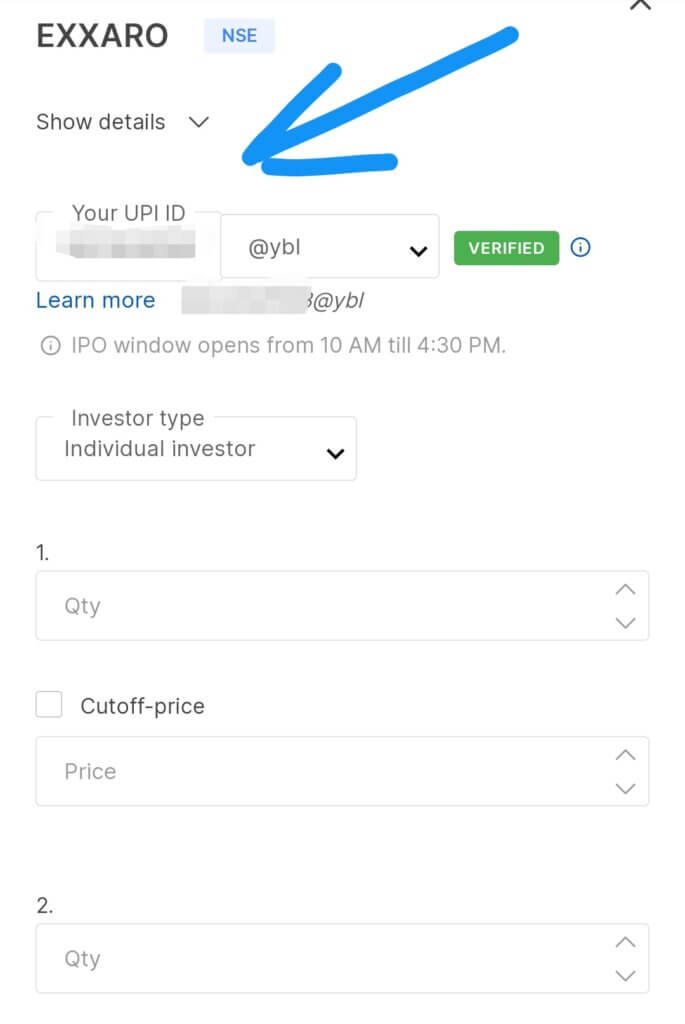 After Verify of the upi and filling of amount details you can submit the IPO and the IPO amount request will go to your particular UPI app where you can accept it and enter the UPI pin so it can hold the amount in your amount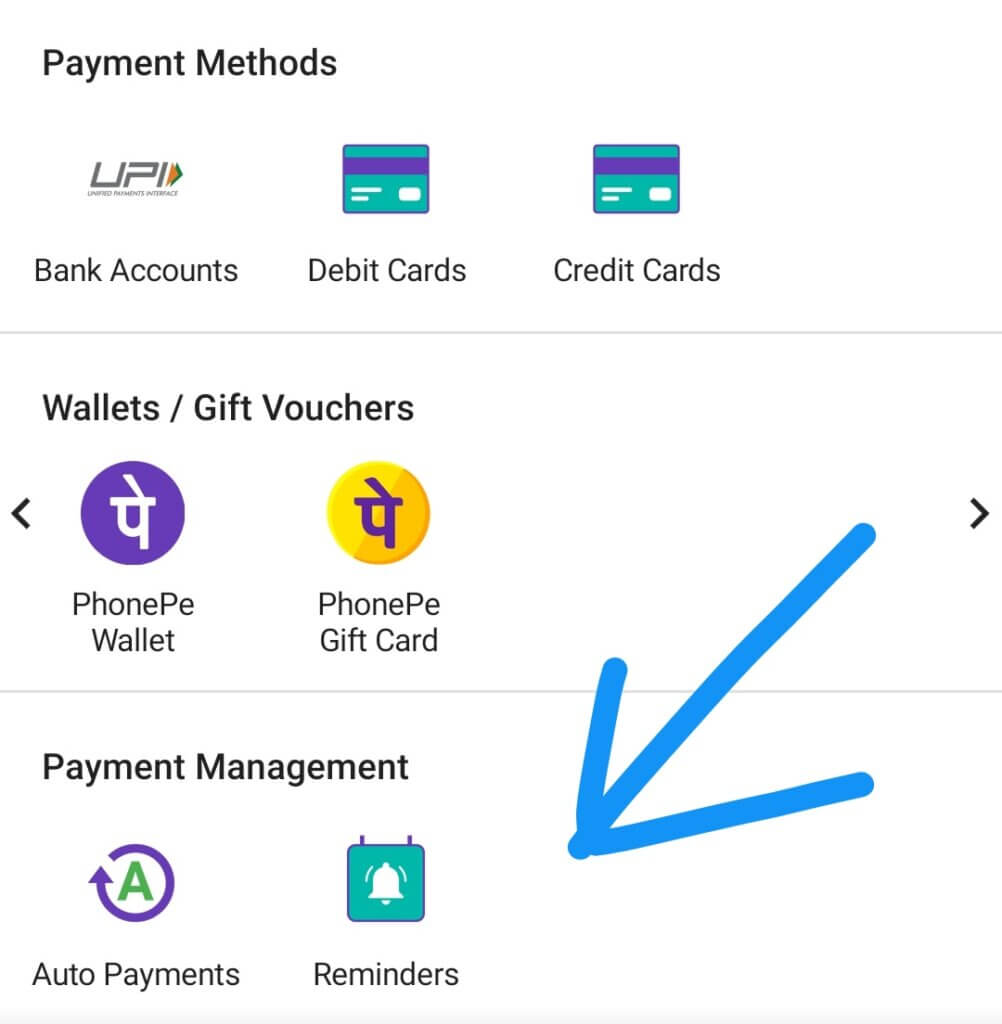 If you are using a phone pay app you can check reminders options so you can find it, if the client app does not send the amount request within 24 hours you can again apply for the IPO. Generally, Zerodha sends a request within 1-3 hours after submitting the application.
Once the amount held in your account and allotment of IPO is received by the company, the amount will remove from an account and it will soon add on to your Zerodha app on a listing date or if allotment will not be received then the amount will unblock to your amount on describe date but some times it takes 20-30 days in case of failed payment.
In this case, you can contact your bank or email them so they can revoke the hold amount into your bank account.
ALSO READ | WHO SING MANIKE MAGE HITHE SONG