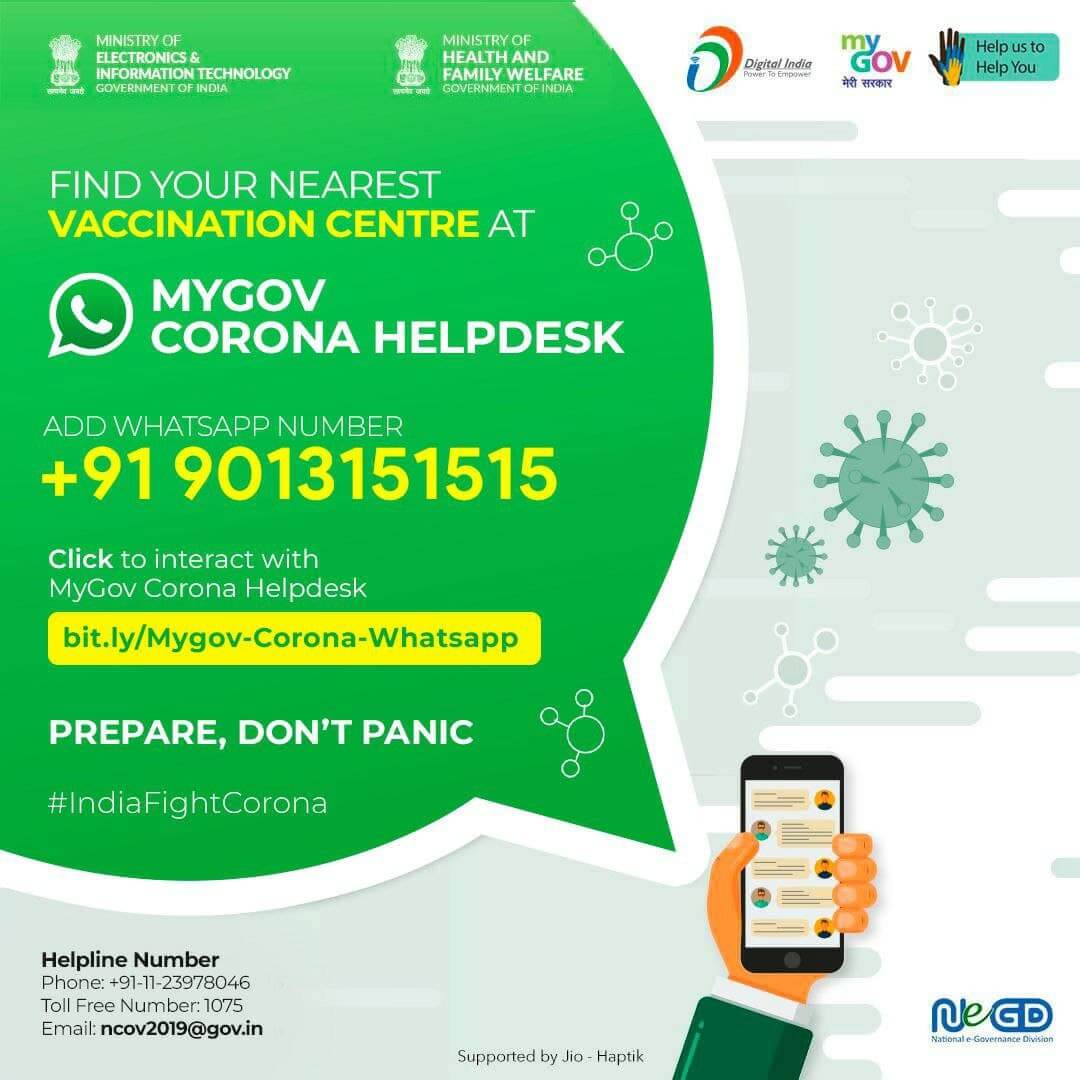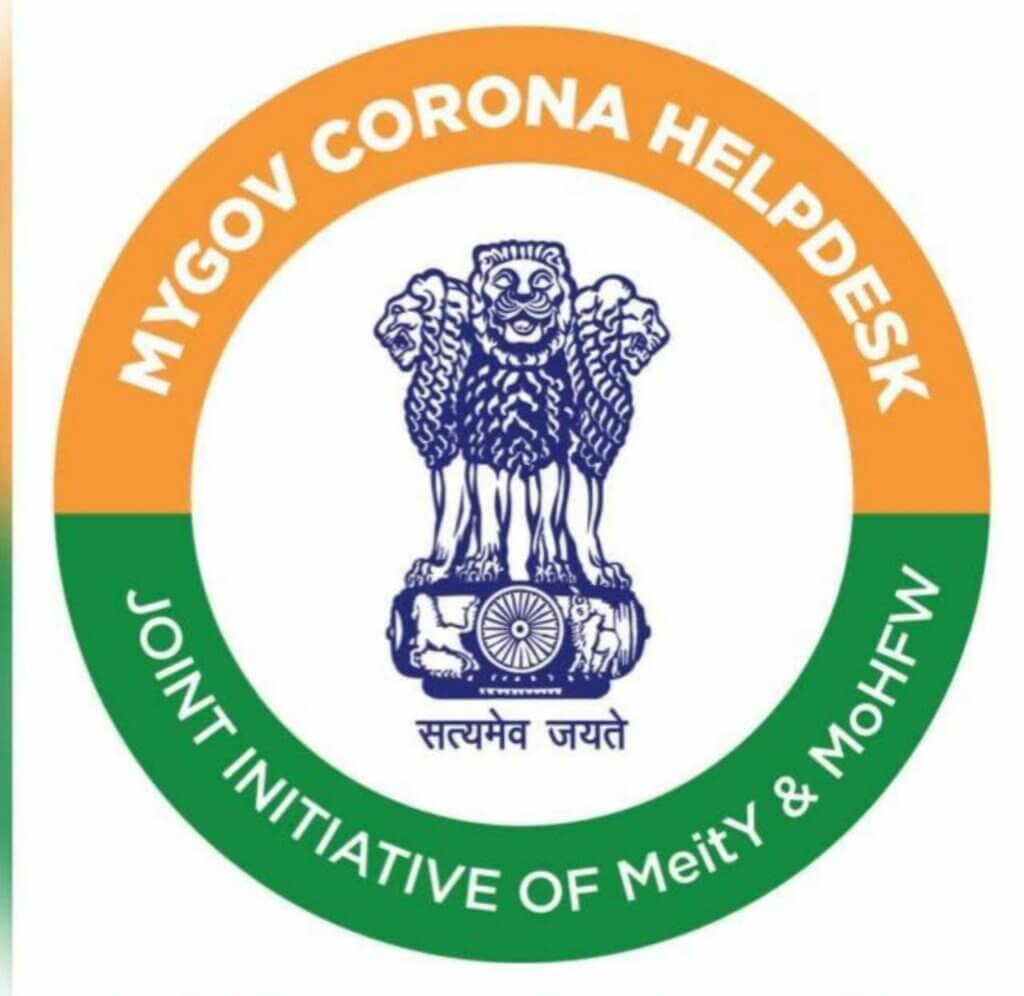 Finding a Vaccination Center is now easier, You can simply find your Nearest Vaccination center through your WhatsApp.
My gov corona helpdesk help you find nearest vaccination center, you only have to send them a text message and the help desk will reply you.
Simply Type Namaste at 9013151515 and the Helpdesk chatbot will reply to you with many options and you have to select the right one, also you can change your language by type a particular number.
Step For Find Nearest Vaccination Center
Save 9013151515 to your mobile phone.
Text namaste or hi on this WhatsApp number.
Get a reply from the Mygov Helpdesk bot.
choose the right option number and send.
Again Chatbot comes with a few more options.
select a particular option for the center.
Enter your 6 digits postal pin code.
the bot will reply with all the nearest centers with slots, dates, and age groups.
Other Benefits of HelpDesk
It provides you an emergency number.
Provide the latest updates and alerts related to Covid.
Provide Professional advice and tips for strong immunity.
Provide success stories.
Details about Covid and its symptoms.
Help from the National and State levels.
Provide registration link too.